The information below has been supplied by dairy marketers and other industry organizations. It has not been edited, verified or endorsed by Hoard's Dairyman.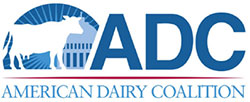 Wisconsin Ag Secretary Sheila Harsdorf met with dairy producers in Northeastern Wisconsin to see firsthand the horrible devastation caused to dairy operations from a winter storm like nothing the region has seen in more than 100 years.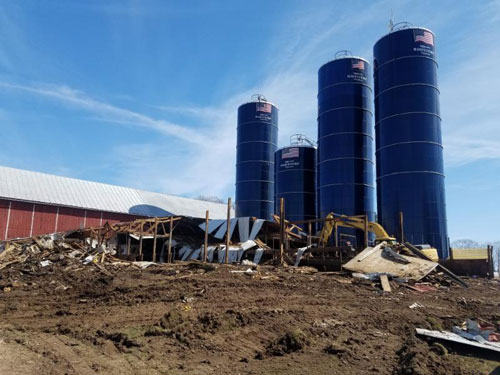 Storm Damage in Shawano WI
While Wisconsin producers embark upon the lengthy process of assessing damages and rebuilding, Wisconsin Gov. Scott Walker and his administration are collecting data to determine what state and federal response options are available to assist Wisconsin's livestock farmers.
While there has been confusion on which authority agency producers should report to on short and long term damage, Secretary Harsdorf has asked all impacted producers to contact their local FSA.
"Time is of the essence," said Laurie Fischer, ADC chief executive officer. "Whether they are facing collapsed structures, lost milk production, high insurance deductibles, animal losses or other situations, farmers need to get their damages on the record with their local FSA office. Just one phone call could have a big impact down the road."
You can find your local FSA office here: https://offices.sc.egov.usda.gov/locator/app?state=wi&agency=fsa
The scope of damages stretches far beyond the collapsed barn. Impassable roadways made it necessary for some farmers to discard their milk, quite literally dumping their income down the drain.
Many dairy owners shipped their cattle to locations for safety but at a cost of thousands of dollars -- money hard to come by in a time when milk prices are already depressed. It is likely the impacts of this storm could be felt years into the future.
Producers are encouraged to reach out to the American Dairy Coalition at 920-965-6070 or Info@americandairycoalitioninc.com if they have any issues concerning insurance or other items.
About The American Dairy Coalition:
The Green Bay-based American Dairy Coalition (ADC) is a farmer-led national lobbying organization of progressive, modern dairy, livestock and agriculture farmers in the nation. We focus on federal dairy, agriculture and livestock policy. For more information, contact CEO Laurie Fischer at 920-965-6070.