The information below has been supplied by dairy marketers and other industry organizations. It has not been edited, verified or endorsed by Hoard's Dairyman.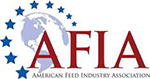 The American Feed Industry Association is now accepting applications for the 2018
Feed Facility of the Year
(FFY) program. Sponsored by AFIA and Feedstuffs, the FFY program is designed to be a world-class benchmarking program for the animal food industry. It recognizes overall excellence in feed manufacturing operations, emphasizing safety, quality, regulatory compliance, employee development and overall operating efficiencies.
"The Feed Facility of the Year program provides participating facilities with invaluable benchmarking information to show how they stack up against their peers," said Gary Huddleston, AFIA's director of feed manufacturing and regulatory affairs. "In addition, it gives us the opportunity to recognize those outstanding facilities that are leading the way in feed manufacturing practices, which promotes best practices and lessons learned across the industry."
AFIA and Feedstuffs redesigned the former Feed Mill of the Year award program in 2016 to be more industry-inclusive and expanded it in 2017 to include non-AFIA members in the benchmarking portion of the program. Non-members are ineligible for the awards portion of the program, but they receive all the benefits of the benchmarking program.
To keep benchmarking information relative, four industry categories, with category-specific applications, are considered: commercial dry livestock feed, integrator, liquid feed and premix manufacturing. AFIA and Feedstuffs will select winners in each category and among those, will select an overall FFY winner. The winners will be recognized at the 2019 International Production & Processing Expo, being held Feb. 12-14, in Atlanta, Ga.
Applications are due by Sept. 7, along with an application fee of $100 for AFIA members and $250 for non-members. Click here to see a video about last year's FFY winner, Sanderson Farms' Collins, Miss., facility.
About AFIA
Founded in 1909, the American Feed Industry Association (AFIA), based in Arlington, Va., is the world's largest organization devoted exclusively to representing the business, legislative and regulatory interests of the U.S. animal food industry and its suppliers. The organization's membership is comprised of more than 670 domestic and international companies that represent the total feed industry—manufacturers of commercial and integrated feed and pet food, ingredient suppliers, pharmaceutical companies, industry support and equipment manufacturers. AFIA members manufacture more than 75 percent of the feed and 70 percent of the non-grain ingredients used in the country. AFIA is also recognized as the leader on international industry developments, and holds membership in the International Feed Industry Federation (IFIF).