Dear Tyler,
Hug your mama — she could use it. Early years in speech to rocking a 4.0 grade point average gives your mom a reason to cry. Allow her to be proud. You are our oldest and our guinea pig. And, as you walk across the eighth grade stage and soon into high school, your father and I have somehow managed not to mess this parenting thing up too much. Yes, we take victory in that!
You are a natural born leader — aggressive and competitive, on the field, in the showring, and in the classroom. When you were younger, I worried that this wasn't a good thing, but now, as you continue to go after what you want and succeed, I smile. I'm pretty confident that you'll continue to soar in life.
I have a lot of advice; you know that. Instead of writing you a novel, I've jotted down a few reminders that I hope you tuck away and use.
1. Work hard. This is a natural understanding, or at least to farm kids it is, that those that work hard succeed. All of your success, my love, has come from working hard. Don't lose that grit and determination. Roll up your sleeves, get dirty, sweat, and work your butt off.
2. Don't be afraid to fall. "What if I fall? Oh, but my darling, what if you fly?" Try new things, work hard, and if you fail, understand that it is really part of growth. True growth happens to those of us who failed in life. Need better proof: Michael Jordan missed more than 9,000 shots and did not make his high school basketball team. Never give up!
3. Ask questions. Ask lots and lots of questions. Don't just assume that your teachers know everything or that the cool kid is the one you should hang with. Trust your gut, if something deep down is telling you this isn't right, then it's probably not right.
4. Be kind. Always being kind, I've raised you to be a nice human being. If you see a friend that could use a friend, be that friend. You'll never regret being nice and always remember everyone is facing a battle.
5. Believe in yourself. I hope you are able to look in the mirror and see the reflection I see — a fun, caring, hardworking, capable young man. Never stop believing in your purpose in life. And remember, find your passion and then you'll find your purpose.
Love you big guy, so, so much!
xoxo,
Mom
---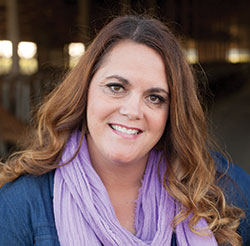 Karen Bohnert is a second generation dairy farmer, born and raised on her family dairy in Oregon and moved east after graduating from Oregon State University. Karen and her husband work in partnership with family, and they along with their three children live and work on the family's 500 Jersey cow dairy in East Moline, Ill. Karen's pride and love for dairy could fill a barn, and she actively promotes dairy anyway she can.
---
Join us for next Monday's webinar: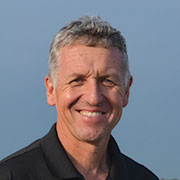 Karl Burgi, Dairyland Hoof Care Institute, will present "Supervise hoof health with a 'No lameness tolerance policy.'" It will be presented on Monday, June 11, at noon (Central time).
Lameness affects nearly one out of every four dairy cows worldwide. It deteriorates welfare and causes significant economic losses. Burgi will address factors causing lameness, such as trimming errors, sole ulcers, white line lesions, and digital dermatitis. The webinar concludes with an action plan.
The webinar is sponsored by Zinpro Performance Minerals.