The information below has been supplied by dairy marketers and other industry organizations. It has not been edited, verified or endorsed by Hoard's Dairyman.
The California Milk Advisory Board (CMAB) recently welcomed the 2018-2019 class of Dairy Princess representatives for a three-day session to launch their year of service as California dairy industry advocates. Nineteen Dairy Princesses and Alternates from Districts 1 to 9 attended the Dairy Princess Training in July where they learned presentation and public speaking skills, etiquette and social media tips and an overview of industry programs and issues.
The 2018-2019 California Dairy Princess Class includes:
District Contest Results
District 1
Dairy Princess Madeline Holmes, Ferndale
First Alternate Austynn Gallagher, Eureka
Second Alternate Dairy Princess Annabelle Raven, Fortuna
District 3
Dairy Princess Jeanette Furlong, Petaluma
First Alternate Dairy Princess Megan Binford, Novato
Second Alternate Dairy Princess Sarah Kiser, Sonoma
District 4
Dairy Princess Grazia Machado, Orland
First Alternate Dairy Princess Hannah Gonzalez, Hamilton City
Second Alternate Dairy Princess Tessa Flournoy, Orland
District 5
Dairy Princess Emily Bavaro, Escalon
District 6
Dairy Princess Sophia Vander Dussen, El Nido
First Alternate Dairy Princess Caroline Lee, Modesto
District 7
Dairy Princess Jolene Simas, Hanford
First Alternate Dairy Princess Kiera Searcy, Hanford
District 8
Dairy Princess Monserrat Vazquez, Riverdale
First Alternate Dairy Princess Elizabeth Martin, Fresno
District 9
Dairy Princess Kaylee Faria, Visalia
First Alternate Dairy Princess Lindsay Mendonca, Tulare
Second Alternate Dairy Princess Jenna Koetsier, Tulare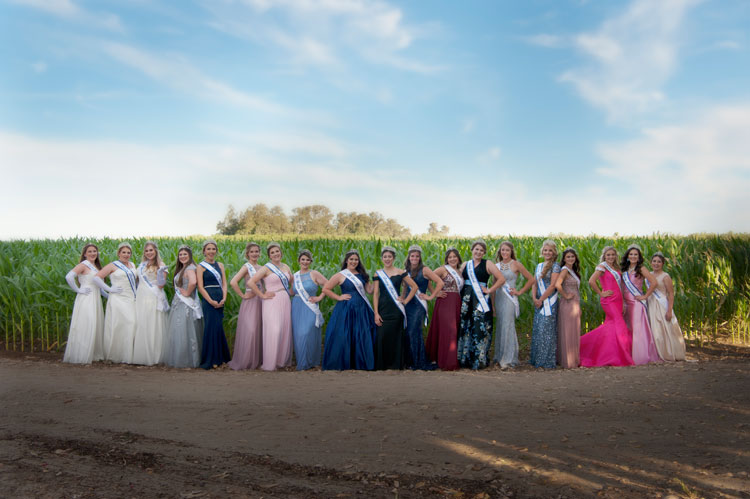 California is the nation's leading milk producer. It also produces more butter, ice cream, and nonfat dry milk than any other state. The state is the second-largest producer of cheese and yogurt. Dairy products made with Real California Milk can be identified by the Real California Milk seal, which certifies that the products are made exclusively with milk produced on California dairy farms by California dairy farm families.
About the California Milk Advisory Board
The California Milk Advisory Board (CMAB), an instrumentality of the California Department of Food and Agriculture, is funded by the state's more than 1300 dairy families and is one of the largest agricultural marketing boards in the United States. With a mission to increase demand for products made with Real California Milk, the CMAB promotes California's sustainable dairy products in the state, across the U.S. and around the world through advertising, public relations, research, and retail and foodservice promotional programs. For more information and to connect with the CMAB, visit RealCaliforniaMilk.com, Facebook, YouTube, Twitter, Instagram and Pinterest.