The information below has been supplied by dairy marketers and other industry organizations. It has not been edited, verified or endorsed by Hoard's Dairyman.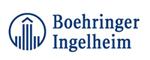 Efficient reproduction is vital to the success of any beef or dairy operation, and it's not something that should be left to chance. Boehringer Ingelheim (BI) recently announced that its longtime trusted product, CYSTORELIN, is now labeled for use in combination with SYNCHSURE to synchronize estrous cycles to allow for fixed-time artificial insemination in lactating dairy cows and beef cows.
"CYSTORELIN and SYNCHSURE deliver dependability and flexibility that can improve overall herd reproductive performance," said Dr. Stephen Foulke, professional services veterinarian, BI. "We're proud to help producers take the guesswork out of their breeding programs and to help their herd conceive and calve on schedule, saving them time and money."
When used in combination, the products can provide producers with:
Shortened time to first service
Increased estrus-detection efficiency
Improved first-service conception rate in their cattle
"Comprehensive breeding programs are becoming more and more relevant," noted Dr. Foulke. "Reproduction has significant impacts on the overall profitability, performance and viability of an operation, whether it's beef or dairy. Whatever beef producers can do to shorten their breeding season, or dairy producers to shorten their days open in their cattle, will help to create a positive economic impact on their operation now and for future generations."
While many factors have a large impact on reproductive successes such as nutrition, cow comfort, heat abatement, dry cow management and more, Dr. Foulke said the best reproduction program is one that can get done consistently and correctly. "I recommend working closely with your herd veterinarian to determine your specific reproduction goals to implement the best synchronization program for your needs."
To learn more about how to implement CYSTORELIN and SYNCHSURE into your operation, visit SyncTheHerd.com, or talk with your veterinarian or BI representative.
BOEHRINGER INGELHEIM
Improving the health and quality of life of patients is the goal of the research-driven pharmaceutical company Boehringer Ingelheim. The focus in doing so is on diseases for which no satisfactory treatment option exists to date. The company therefore concentrates on developing innovative therapies that can extend patients' lives. In animal health, Boehringer Ingelheim stands for advanced prevention.
Family-owned since it was established in 1885, Boehringer Ingelheim is one of the pharmaceutical industry's top 20 companies. Some 50,000 employees create value through innovation daily for the three business areas human pharmaceuticals, animal health and biopharmaceuticals. In 2017, Boehringer Ingelheim achieved net sales of nearly 18.1 billion euros. R&D expenditure, exceeding three billion euros, corresponded to 17.0 percent of net sales.
As a family-owned company, Boehringer Ingelheim plans in generations and focuses on long-term success, rather than short-term profit. The company therefore aims at organic growth from its own resources with simultaneous openness to partnerships and strategic alliances in research. In everything it does, Boehringer Ingelheim naturally adopts responsibility towards mankind and the environment.
More information about Boehringer Ingelheim can be found on www.boehringer-ingelheim.com or in our annual report: http://annualreport.boehringer-ingelheim.com.


Boehringer Ingelheim Animal Health Business Unit

Boehringer Ingelheim is the second largest animal health business in the world. We are committed to creating animal well-being through our large portfolio of advanced, preventive healthcare products and services. With net sales of €3.9 billion and around 10,000 employees worldwide, we are present in more than 150 markets. For more information click here.