The information below has been supplied by dairy marketers and other industry organizations. It has not been edited, verified or endorsed by Hoard's Dairyman.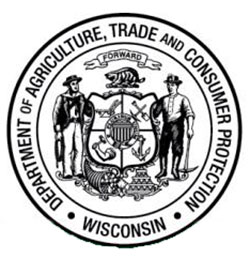 Among the complex mix of challenges and opportunities facing the farm industry are issues associated with labor. Whether related to wages and benefits; rural transportation needs; retention and engagement issues; changing skill-set needs; or the impact of robotics, employers of today – and tomorrow – face a myriad of issues related to labor.
To help sort out these complex issues, the Wisconsin Department of Agriculture, Trade and Consumer Protection is hosting a farm labor seminar during World Dairy Expo featuring farm industry partners and representatives in interactive and informational panel discussions.
"Farm Labor: The Now and How of Getting the Job Done," is scheduled Friday, Oct. 5, 9 a.m.-noon, in Mendota Room 3, located in the Exhibition Hall at the Alliant Energy Center in Madison.
The seminar, which will open with welcoming remarks from DATCP Secretary Sheila Harsdorf, will be divided into two sessions:
Session 1 (9-10:20 a.m.): "Viable Solutions for Today's Farm Labor Challenges," will include a panel of industry professionals focusing on issues affecting farm owners/employers, such as employee/labor force needs; employee transportation needs; apprenticeship programs, and the "next generation" of farmers.
The first session will open with a presentation by Trisha Wagner, UW- Extension Agent, on rural demographics, followed by a panel discussion featuring several industry professionals: Elsie Gonzalez, Motiva Consulting; Wally Orzechowski, Southwestern Wisconsin Community Action Program; Paul Scharfman, Specialty Cheese Company; and Andy Bures, Dairy Farm Apprenticeship Program.
The second session (10:30 a.m.-noon): "Streamlining Dairy Industry Labor in Lean Economic Times," will feature a panel of dairy industry producers and lenders discussing a variety of topics such as employee retention and engagement; the impact of robotics on farm labor; and farm labor finances/economic realities. Deb Ihm, director of agriculture at Southwest Tech, will moderate the session.
The panel for the second session includes: Sandy Larson, owner, Larson Acres; Jerry Zander, owner, Zandairy Partnership LLC; and Matt Lange, business consultant, Compeer Financial.
Collaborative partners assisting with the seminar include: Wisconsin Farmers Union, Dairy Business Association, Wisconsin Farm Bureau, Professional Dairy Producers of Wisconsin, Dairy Girl Network, UW-Extension, and Southwest Tech.
"DATCP and our private and public industry partners are offering an opportunity for World Dairy Expo attendees to hear about farm labor issues affecting employers and employees of today, tomorrow and into the future," said Kathy Schmitt, director of DATCP's Farm Center. "It's a complex issue, and we've assembled panelists with extensive knowledge and expertise related to farm labor."
The event is free (World Dairy Expo admission required).