The information below has been supplied by dairy marketers and other industry organizations. It has not been edited, verified or endorsed by Hoard's Dairyman.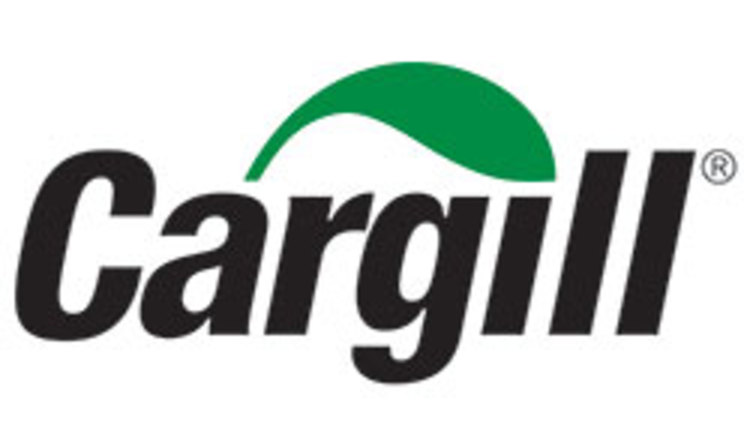 Cargill and Cainthus continue to build its dairy team, with
Dr. Tyler Bramble
joining as portfolio growth lead at Cainthus.Bramble brings 16 years of experience helping farmers raise healthy, productive animals. Dr. Bramble joins a combined team, with
Ricardo Daura
, Cargill Digital Insights' product line director for dairy, working to bring Cainthus products to market.
"Tyler brings a wealth of bovine nutrition knowledge, as well as having an excellent reputation among farmers," said
David Hunt
, co-founder of Cainthus. "We could not be happier that he has chosen Cainthus as the best place for him to contribute to the industry and grow as a person and a professional. We are excited about working with him to further commercialize the Cainthus technology throughout the U.S."
"Tyler's experience in dairy farming and nutrition will largely benefit the way we think about application and use of technologies and how farmers effectively apply them to their daily decision making and extract the most value from them, supporting a successful industry digital transformation." said Daura.
"Cainthus has developed technology that will change how we manage dairies," said Dr. Bramble. "This technology allows us to monitor animal behavior and feed management around the clock. Capturing and processing large amounts of unbiased data allows for faster, more accurate decisions to be made."
Cargill made an investment in Cainthus, a Dublin-based machine-vision company, in January 2018. Cargill and Cainthus share a vision to transform and disrupt how insights and analytics are brought to dairy farmers worldwide, with the goal to enhance farmers' ability to make proactive and predictive decisions that improve efficiencies, enhance animal wellbeing, reduce animal loss, and ultimately increase farm profitability.
About Cargill
Cargill's 155,000 employees across 70 countries work relentlessly to achieve our purpose of nourishing the world in a safe, responsible and sustainable way. Every day, we connect farmers with markets, customers with ingredients, and people and animals with the food they need to thrive.
We combine 153 years of experience with new technologies and insights to serve as a trusted partner for food, agriculture, financial and industrial customers in more than 125 countries. Side-by-side, we are building a stronger, sustainable future for agriculture. For more information, visit
Cargill.com
and our
News Center
.
About Cargill Animal Nutrition
Cargill's animal nutrition business has more than 20,000 employees at more than 275 facilities in 40 countries. Fueled by our innovation and research, we offer a range of products and services to feed manufacturers, animal producers, and feed retailers around the world, helping put food on the plates of nearly one billion people around the world every day. Cargill's animal nutrition business offers a range of compound feed, premixes, feed additives, supply chain and risk management solutions, software tools and animal nutrition expertise that is unmatched in the industry. For more information about Cargill Animal Nutrition, visit:
http://www.cargill.com/feed
.
About Cainthus
Cainthus is a Dublin-based machine-vision company that turns visual information into actionable data. Using predictive imaging analysis, Cainthus monitors the health and wellbeing of livestock and crops, providing the analytics and information needed to drive business decisions. Cainthus was founded in 2014 and has offices in Dublin, San Francisco and Ottawa. For more information about Cainthus, visit
http://cainthus.com
.