The information below has been supplied by dairy marketers and other industry organizations. It has not been edited, verified or endorsed by Hoard's Dairyman.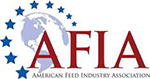 Following the signing ceremony of the U.S.-Mexico-Canada Agreement (USMCA), held today in Argentina during the G-20 Summit, the American Feed Industry Association looks to Congress to approve the trade agreement for the betterment of the U.S. animal food industry.
The U.S. animal food manufacturing industry depends on the free-trade access it enjoys with Canada and Mexico, which has allowed exports of feed ingredients, feed and pet food to more than triple since the North American Free Trade Agreement's (NAFTA) implementation. Since 1993, exports of these products have grown from roughly $669 million to over $3.1 billion today. The USMCA will build on the success of the former NAFTA by facilitating greater market access, regulatory transparency and accountability among the three trading partners.
AFIA's President and CEO Joel G. Newman stated the following:
"It is now in Congress' hands to pass the USMCA. I encourage our country's leaders to demonstrate to the world that the U.S. has entered a new era of trade agreements - one that is built on groundbreaking provisions, which increase transparency between the United States and its trading partners while rewarding science and innovation that continues to help today's industries meet the needs of tomorrow's consumers."
About AFIA
Founded in 1909, the
American Feed Industry Association
(AFIA), based in Arlington, Va., is the world's largest organization devoted exclusively to representing the business, legislative and regulatory interests of the U.S. animal food industry and its suppliers. The organization's membership is comprised of more than 680 domestic and international companies that represent the total feed industry—manufacturers of commercial and integrated feed and pet food, ingredient suppliers, pharmaceutical companies, industry support and equipment manufacturers. AFIA members manufacture more than 75 percent of the feed and 70 percent of the non-grain ingredients used in the country. AFIA is also recognized as the leader on international industry developments, and holds membership in the International Feed Industry Federation (IFIF).