The information below has been supplied by dairy marketers and other industry organizations. It has not been edited, verified or endorsed by Hoard's Dairyman.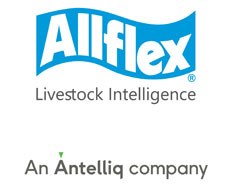 Allflex Livestock Intelligence announces the hiring of Jason Irwin as southeast monitoring sales manager. In his new role Irwin will oversee sales and customer support responsibilities in West Virginia, Kentucky, Virginia, Tennessee, North Carolina, South Carolina, Arkansas, Louisiana, Mississippi, Alabama, Georgia and Florida.

"We are thrilled to have Jason join our team in North America," says Dennis Dynneson, vice-president of sales for Allflex Livestock Intelligence monitoring. "His background both in herd management and livestock reproduction are valuable real-world skills we will share with our customers. We develop new and cutting-edge tools with our systems, then provide support as producers use our technology to manage cows. We're providing usable data that hasn't been available before and our staff provides the support to succeed."

Irwin joins Allflex Livestock Intelligence with experience in herd management and the AI industry. From setting up in-depth protocols for large dairies to assisting customers in maximizing success with reproduction and genetic programs, Irwin has the knowledge and dedication needed to make the dairy industry better. In addition, his bilingual capabilities will be an asset to Allflex customers throughout North America.

"I'm excited to join the Allflex team and look forward to working with customers. I want to help people take care of their cows in a practical and efficient manner, and I think Allflex Livestock Intelligence monitoring does that," says Irwin. "Technology continues to grow every day in the dairy industry, and I'm honored to join the world leader in electronic animal monitoring."
About Allflex Livestock Intelligence
Allflex Livestock Intelligence
, an Antelliq company, is the world leader in the design, development, manufacturing and delivery of animal identification and monitoring solutions. We bring cutting-edge, practical applications of visual and electronic animal identification, tissue sampling, traceability and monitoring technologies to the world's livestock industries. With some 1900 team members worldwide, we have a global network of experts built up over 60 years, each with a great depth of experience and unparalleled knowledge who act as a resource to farmers, companies and countries. Allflex has manufacturing and technology subsidiaries in North America, Europe, Israel, South America, China, Australia and New Zealand. Our products are distributed in over 100 countries.