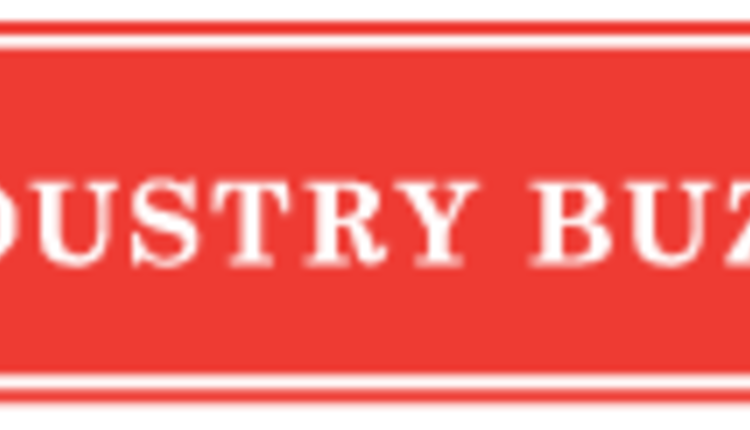 Holstein Association USA is proud to announce nine U.S Registered Holstein herds that have qualified for the 2011 Herd of Excellence recognition.
These herds have all achieved the rigorous criteria to qualify for this honor, as follows: must be 25 percent above breed average Mature Equivalent (ME) for milk, fat, and protein; must have classified within the last year and have an actual average classification score of 83 points or higher; must have at least 70 percent of the herd homebred; and must be enrolled in the Association's TriStarSM program.
Timothy Baker
Star-Summit Holsteins, Byron Center, Mich.
92.2% Homebred
Average Classification Score: 87.5
ME Averages: 31,621M 1,198F 996P
Family farming and Registered Holsteins are longstanding traditions at Tim Baker's farm, which his grandfather purchased in 1910. Tim's own herd began in 1980 when he received his first calf, and he officially took over management of the farm in 1997. Today, they are milking 60 cows twice daily. Since 1997, Star-Summit has received the Progressive Genetics HerdSM (PGH) award six years and the Progressive Breeders RegistrySM (PBR) award for eight years. Last year, Tim was honored to receive Holstein Association USA's Distinguished Young Holstein Breeder Award. Baker's herd is enrolled in Holstein COMPLETESM, and this is the third time they have received Herd of Excellence distinction.
"The motto for our breeding program has always been, 'striving for a balance of production and type,'" says Tim. He looks for sires that transmit body capacity, correct udders, and sound feet and legs, backed by good cow families. He mates each cow as an individual, and doesn't use any one bull too heavily. Currently he is using bulls from the Snow-N Denises Dellia family, as well as some Braedale Goldwyn and Comestar Stormatic-ET sons.
"Owning Registered Holsteins has been the most influential aspect of our farming operation, because of the many ways it has generated marketing opportunities," said Tim, adding that it has helped the farm survive in the tough times and provides for improvements in the good times.
Tim and his wife Jennifer have three children, Gerrit, 12, Jack, 10, and Elise, 6.
Joseph Brantmeier
Hilrose Holsteins, Sherwood, Wis.
84.7% Homebred
Average Classification Score: 85.0
ME Averages: 34,508M 1,298F 998P
Hilrose Holsteins is a family operation with Joe Brantmeier and sons Andy and Jeff sharing the work and decision-making responsibilities. Milking 110 cows in their tiestall barn, they have received PBR recognition for 21 years, and Joe and his wife, Chris, were proud to receive the Distinguished Breeder Award at the 2011 Wisconsin Holstein Convention. This is the fourth time they have been named a Herd of Excellence.
The herd is enrolled in Holstein COMPLETE, and uses EASYSM and Tag ID with custom tags for registration. Their goal is to develop cows with long, productive lives, with an emphasis on overall type, udder composite, and components. Some genomic young sires are being used, but they are selective, using bulls from good cow families with high type, such as Comestar Lauthority, Fustead Goldwyn Guthrie-ET, Mr Chassity Gold Chip-ET and Regancrest S Braxton-ET.
Their emphasis on longevity has paid off, as the Brantmeiers haves bred over 30 cows that have produced over 200,000 pounds of milk, six that have made over 300,000 pounds and two with over 400,000 pounds of milk (scored VG-87 and EX-92).
Joe credits his father as being a good dairyman, advising him to use the best bulls he could and to emphasize udder and feet and leg composites. That advice has paid off, and Joe is excited that the future of Hilrose is in good hands with the next generation. Along with Andy and Jeff, Joe and Chris have a daughter, Sara.
Allen Dent Johnson
Jafral Holsteins, Hamptonville, N.C.
100% Homebred
Average Classification Score: 86.1
ME Averages: 33,048M 1,249F 979P
Allen Johnson milks 40 cows twice a day, housed in a sand-bedded freestall barn, on his farm in Hamptonville, N.C. He is a 15-year Progressive Genetics Herd, a 13- year recipient of PBR honors, and the herd is enrolled in Holstein COMPLETE. Jafral is a four-time Herd of Excellence.
Allen returned to his family's dairy farm in 1972 after serving in the Marines, and spent several years upgrading the herd to registered cattle, because of the added value. Today, the majority of his herd traces back to two families; Rilara Mars Las Ravena, purchased as a heifer in 1981, an EX-91 2E GMD DOM daughter of Marshfield Elevation Tony, and Midway- Crest Conductor Billie, an EX-94 GMD DOM Wapa Arlinda Conductor daughter. Johnson credits the fact that he is working with two main bloodlines with the progress he has been able to make with his herd.
Strong, deep-bodied, wide-rumped cattle are the kind that Allen enjoys working with and feels are most productive. He adds, "Don't let anyone talk you out of breeding for production. You can breed for both production and type." With his herd size and genetic pool, Johnson typically uses two or three main bulls as service sires at a time. Currently, he's breeding cows to End-Road Beacon-ET and Coppertop Doberman-ET.
Johnson has two family members who work with him on the farm. Nephew Kevin Huie takes care of feeding the herd and field work, and sister Janet feeds the calves.
Thomas J. Kestell
Ever-Green-View Farms, Waldo, Wis.
78.8% Homebred
Average Classification Score: 83.4
ME Averages: 32,557M 1,233F 973P
Tom Kestell milks close to 100 Holsteins on his farm, three times per day, with the milking cows housed in a tiestall barn. The Ever-Green-View herd is enrolled in Holstein COMPLETE, are 11-year recipients of PBR distinction and a 19-year Progressive Genetics Herd. Tom and wife Gin's son, Chris, is involved in the operation on a day-today basis, along with their other hired help, who Tom is quick to credit as a key part of the farm's successes.
Kestell's goal is to breed cows that produce high volumes of milk with good component levels and sustainable type. Bulls being used in the herd currently include proven sires Charlesdale Superstition-ET, Ensenada Taboo Planet-ET and younger bulls like Ladys-Manor PL Shamrock-ET and Ronelee Toystory Domain-ET.
The cow that has had the largest impact in the Kestell herd is an Emprise Bell Elton daughter, Ever-Green-View Elsie-ET EX-92 GMD DOM, with a record of over 52,000 pounds of milk. Tom has been working with this cow family for over 28 years, with several high profile animals tracing back to it, including the current national milk production record holder Ever-Green-View My 1326-ET (Elsie's granddaughter) and the number one TPI international bull from the April 2011 run, Flevo Genetics Snowman-ET (Elsie's great-grandson).
"Everything is kept very consistent – the feed, the work schedule," said Tom. "We stay focused on our goals and try to breed good cattle consistently." Kestell merchandises hundreds of embryos annually, along with live cattle.
Steve & Amanda Killian
Dirt-Road Holsteins, Blair, Wis.
84.6% Homebred
Average Classification Score: 84.3
ME Averages: 32,440M 1,210F 1,032P
Steve and Amanda Killian have worked hard over the past decade to make continual improvements to their dairy operation and the genetics they work with, starting on their own 11 years ago. Their 80 cows, 40 of them Registered Holsteins, are housed in a tiestall barn and fed a TMR. During the growing season, the cows spend at least eight hours per day on pasture.
The vast majority of the Killian's Holstein herd can be traced to Castleholm T Carlo-ET EX-91 3E GMD DOM. Sired by Olmo Prelude Tugolo and backed by several generations of Very Good and Excellent cows, she has made 192,000 pounds of lifetime milk and is still on the farm today. Flushing Carlo to Braedale Goldwyn resulted in Dirt-Road Goldwyn Cami-ET, a cow that has "put them on the map." Cami is scored VG-86 and made a two-year-old record over 32,000 pounds of milk, with a GTPI of +1977. She has 26 registered offspring, sired by a variety of bulls including England-Ammon Million-ET, Long-Langs Oman Oman-ET, Badger-Bluff Fanny Freddie-ET and Ri-Val-Re 2338 Niagra-ET.
The Killian's breeding program focuses on type and components, rarely using a bull that is minus for fat or protein. They are using a variety of high genomic young bulls as service sires, striving to keep current with what the market demands, as many of their breedings are for embryo or bull contracts.
The couple has five children: Samuel, 10, Christian, 8, Olivia, 4, Bo, 2, and Jack, who is five months old. This is the third time Dirt-Road Holsteins has been named a Herd of Excellence.
Rodger Koehn
K-Lane Farms, Peotone, Ill.
80.2% Homebred
Average Classification Score: 84.3
ME Averages: 33,551M 1,572F 967P
Rodger Koehn and his family are milking 124 Registered Holsteins twice daily on their farm, located approximately an hour south of Chicago. The cows are housed in a sand-bedded freestall and milked in a stanchion barn. K-Lane has received the PBR award for three years.
Rodger mates each cow individually and uses a variety of bulls, focusing on high type; typically at least 2.0 for type, with special emphasis on udders. The aAa system is also used as a tool in the K-Lane breeding program.
Koehn currently has two cows on the National Production Leaders lists. K-Lane Pat Apple VG-87 is the fifth place Junior Four-Year-Old for Fat (2X milking) and Ms Price Meyer Star VG-85 is the first place for fat and fourth for milk production in the Senior Three-Year-Old 2X category. Another notable homebred cow is K-Lane Durham Melissa, scored EX-92 2E, working on her fourth consecutive record over 40,000 pounds of milk, with a lifetime milk record over 200,000 pounds.
Koehn has a herdsman and assistant herdsman who are valuable additions to the operation. His family is also a key part of the farm; Rodger's wife, Rhonda, milks and is very active with the farm, and they have three children who are all involved when not at school. Rick, a student at Joliet Junior College, is 20, Rachel is 15, and son Riley is 11.
Bruce & Brenda Long
B-Long Holsteins, New London, Wis.
98.2% Homebred
Average Classification Score: 83.8
ME Averages: 34,358M 1,201F 998P
Bruce and Brenda Long started B-Long Holsteins in 1990, after working on Brenda's parents' farm following graduation from the University of Wisconsin-River Falls. They now milk 55 Registered Holsteins in a tiestall barn twice a day. The Longs have three sons, Bryant, 21, and twins Brandon and Bret, 20. They received have received the Herd of Excellence award four years running, were Holstein Association USA's Distinguished Young Holstein Breeders in 2007, and are a 15-year Progressive Genetics Herd.
Over 80 percent of their current herd can be traced back to two calves Bruce purchased when he was 14 years old. Another 10 percent descend from animals from Brenda's home farm. When choosing bulls to use on the farm, Bruce and Brenda's goal is to breed for large, powerful cows with big frames, plenty of strength and width, and good components.
The Longs place an emphasis on cows that will live a long time, produce high volumes of milk, and transmit those qualities to their offspring. Over the years, they have developed 20 Gold Medal Dams and 10 Dams of Merit. Four cows they bred have produced over 300,000 pounds of milk, with the highest being B-Long Elton Gypsy VG-86 GMD, who produced 341,980 in seven lactations. Over 20 more cows have produced over 200,000 pounds of lifetime milk. Cow comfort is a high priority, and cows are given access to pasture year-round, which they feel helps the soundness and longevity of their herd.
Merlin A. Rohm
See-More-View Holsteins, Seymour, Wis.
94.4% Homebred
Average Classification Score: 83.2
ME Averages: 33,052M 1,205F 993P
Merlin and Peggy Rohm describe their home farm as a small operation, a partnership that allows them to pay attention to details that can make a big difference in the long run. The couple milks 70 cows twice a day in a tiestall barn. They have received PBR recognition for 12 years and have been named a PGH for six years. The Rohms' herd is enrolled in Holstein COMPLETE.
Rohm says they enjoy working with good pedigreed animals and the marketing opportunities Registered Holsteins provide them. They have several cows under contract right now, and strive to keep current with genetic trends while still using bulls they have confidence in. Some bulls being used in the herd currently include Jenny-Lou Mrshl Toystory-ET, Schillview Oman Gerard-ET, Ladys-Manor PL Shamrock-ET and Dream-Prairie Shadow Boxer. A special cow for the Rohms has been See-More-View Design Polly, an EX-91 2E daughter of Raggi Marshall Design-ET. Merlin says that she has had a contract every year she's calved in, and her first daughter is a VG-87 O-Man daughter with a +2080 CTPI.
Merlin and Peggy have two daughters, Kate (married to Dane), who works in the marketing division of Sargento Cheese, and Kimberly, who is currently in college studying graphic design. Merlin's father is also still active on the farm, helping with the fieldwork for their 300 acres.
Jake and Sallianne Tanis
Ideal Holsteins, Centre Hall, Pa.
98.9% Homebred
Average Classification Score: 84.7
ME Averages: 33,170M 1,267F 975P
Jake Tanis' early beginnings in the dairy industry were growing up on his parent's Guernsey farm in New Jersey. He began breeding Registered Holsteins because he was impressed by the strength, dairyness and quality udders that the breed possesses. Jake and Sallianne have farmed at their central Pennsylvania dairy for over 20 years, and received the PBR recognition for 15 years. They have received the Herd of Excellence award all four years since it was introduced. The Tanis family made the decision to disperse their herd, selling 159 head on April 16, almost 40 years after they held their Guernsey dispersal.
In regards to how he has managed his herd through the years, Jake says, "We try to bore the cows to death. If you want to make them milk, do the same thing the same way, every time. It's important to pay attention to the small details." He also offered some advice for young people getting started in dairy farming. Tanis recommends finding the type of cattle you like to work with, and to stick with it. He also emphasized the importance of finding a mentor in the business, someone who has been successful and has achieved goals that are similar to yours.
"I have enjoyed dairy farming beyond belief," Jake says. "It's always something that I have enjoyed. I'd like to thank everyone who has been involved through the years. It's been great." Though his cattle are gone, Jake has no plans to take it easy; he has plans to grow crops and also board some heifers.
05.12.2011