The information below has been supplied by dairy marketers and other industry organizations. It has not been edited, verified or endorsed by Hoard's Dairyman.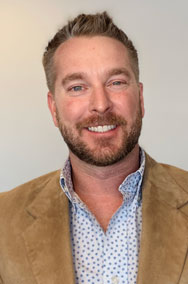 Casey Dugan
At the GENEX annual meeting held Jan. 23 in Bloomington, Minnesota, five cattle producers were elected to three-year terms on the cooperative's 13-member council.
Casey Dugan of Casa Grande, Arizona, was elected to his first term. Re-elected to the council were Daniel Tetreault of Champlain, New York; Lamar Gockley of Mohnton, Pennsylvania; Kay Olson-Martz of Friendship, Wisconsin; and Jody Schaap of Woodstock, Minnesota.
Following the annual meeting, the GENEX council elected officers. Those holding officer positions for 2019 include:
John Ruedinger, Van Dyne, Wisconsin - president
Bobby Robertson, Tahlequah, Oklahoma - first vice president
Harold House, Nokesville, Virginia - second vice president
Ron Totten, Stafford, New York - secretary
About GENEX
GENEX is the trusted provider of world-class animal genetics, progressive reproductive solutions, value-added products and innovative services. As a cooperative business, GENEX serves members and customers - dairy and beef cattle producers - across the globe. For more information, please visit
www.genex.coop
.