The information below has been supplied by dairy marketers and other industry organizations. It has not been edited, verified or endorsed by Hoard's Dairyman.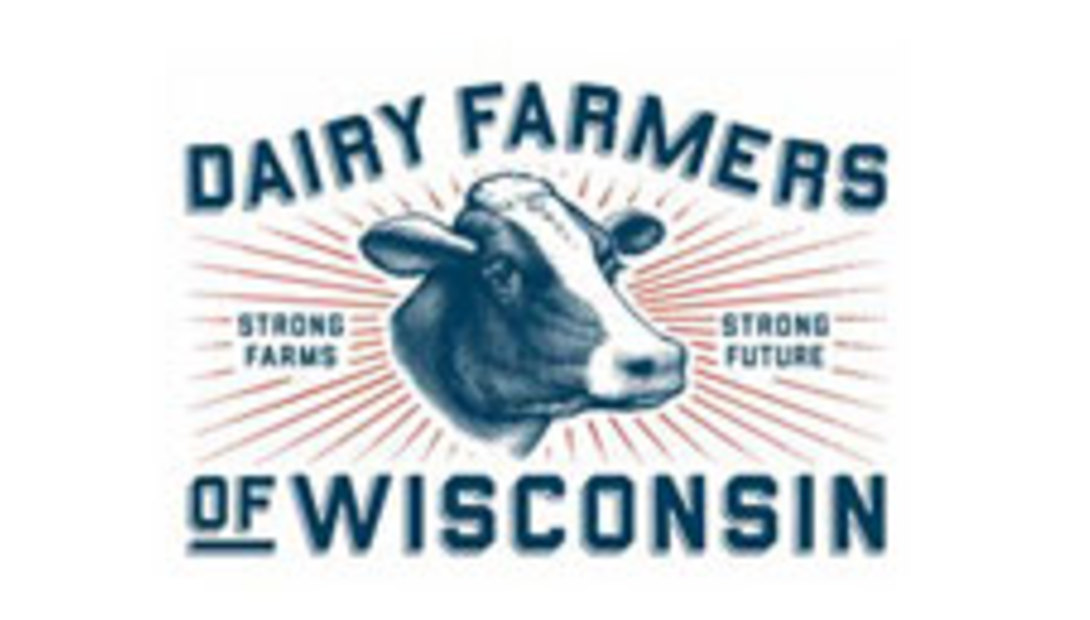 As dairy farmers, we find ourselves looking for answers to our low prices. Whether you have 25 cows or 5,000 cows, we're often operating below the cost of production. It also doesn't matter what region of the U.S. in which a person is dairying; experts claim that most dairies are $2 per hundredweight below cost of production.
Farmers are generally an optimistic group. Farming is a labor of love and emotion plays a huge role in our decision-making. But as profits continue to decrease, farmers evaluate the dairy economy and its future.
As some of you know, I serve as the board chairman at Dairy Farmers of Wisconsin, the local checkoff organization. I hear a lot of questions about what the checkoff is doing and I want to give some insight.
Where's the Wisconsin Cheese?
One of the biggest questions I get is, "Why can't I find Wisconsin Cheese in stores across the country?" Your promotion dollars have ensured that Wisconsin Cheese can be found in 98 percent of grocery stores across the country. Despite this, consumers say they can't find it in stores.
That's why we are working with retailers and cheese companies to make the reference to Wisconsin bigger, bolder and much more visible. Look for a new "Proudly Wisconsin Cheese" badge on packages in your stores. The more processors we can get to use our label, the more we will strengthen our presence and brand awareness — making the consumer purchase decisions easier. In fact, we know Wisconsin-identified cheese products have a 5.9 percent sales increase over total category. As dairy farmers, we can take action and talk to our processors about using the badge and strengthen our brand together.
Can't you get us a better price?
My livelihood comes from my farm. Believe me, I want better prices, too. I hear from my dairy farmer friends who want to know how the checkoff is helping. This is a very reasonable question in relation to where markets are today.
Unfortunately, the checkoff does not set or influence price or supply. The checkoff also can't lobby for or against any legislation. We can promote, educate and research to grow demand for Wisconsin milk. I encourage you to learn more about what we do by going to our website or connecting with your district representative.
Why exports?
We all know we're in a milk surplus, producing more milk than ever before for existing domestic and new export markets. In 1983, when the checkoff was formed as a result of the milk marketing order, Wisconsin was producing 24 billion pounds of milk. In 2017, Wisconsin produced 30 billion — 27 percent more than our farms produced just 34 years ago and 0.7 percent growth per year. We have to be proud that, as farmers, we do an amazing job with caring for our cows and growing the most nutritious feeds to have achieved this growth.
Consumer preferences abroad are changing and many are excited to introduce dairy from Wisconsin into their culture. Currently, more than one day of a week's production is exported, which is about 16 percent of 2018's total milk production. With 95 percent of the world's population living outside the U.S., there are so many opportunities internationally. Your promotion dollars support the joint efforts of the U.S. Dairy Export Council and your local and national checkoff organizations to get nutritious protein from milk and cheese abroad, to places in need of such products.
School milk
The National Dairy Council is playing a role in helping shape the U.S. Department of Agriculture's new 2020 nutrition guidelines and certainly, the benefits of whole milk for children are being discussed. While we can't play a direct role in these discussions, we have other programs that continue the conversation on the benefits of dairy.
More than 3 million Wisconsin students have been part of Fuel up To Play 60, a nationwide checkoff effort. These future purchasers claim they are consuming more dairy because of their involvement in this program. FUTP60 has also helped get elementary kids on farm tours. If any of you have had visitors on your farms, you'd agree that there are many things people don't realize being many generations removed from the farm, so this is a big deal.
Partnerships in promotion
Our partnerships span across major food chains and retailers in and outside of our state's boarders to help stretch our investment. Dairy farmers put in a small portion of the promotion dollars in these partnerships — oftentimes less than 10 percent. Our relationships ensure farmers have a pipeline for milk usage as well as additional promotion of dairy products and farmers directly to consumers, proving our small investment stretches much further. Developing an agreement into a true partnership has led to Culver's support of dairy farmers throughout the nation and Domino's leadership to be true champions for agriculture. We are working to find new opportunities as we know the major benefit they bring back to farmers.
Stick together
As an industry, we need to focus on finding the positives within dairy and promote each of our unique stories. Wisconsin's dairy heritage and diversity is what makes farmers from across the nation and world look to us as industry leaders. Whether you're a first-generation dairy farm or a sixth or seventh, 20 cows or 5,000, we're in this together. While the issue of milk pricing is largely out of our control, we can control how we promote and educate the public about Wisconsin dairy products.
I look forward to keeping the conversation going with open dialogue because my goal as board chairman of DFW is truly to be honest and transparent. I do think of our hardworking farm families every day and pray for strength and knowledge for each of us to get through these tough times.
Jeff Strassburg is co-owner of Strassburg Creek Dairy in Wittenberg and District 9 representative and chairman of the Dairy Farmers of Wisconsin board of directors.