The information below has been supplied by dairy marketers and other industry organizations. It has not been edited, verified or endorsed by Hoard's Dairyman.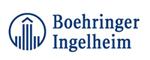 Judicious antibiotic use can have a lasting impact on animal health, food safety and consumer confidence in dairy products. Producers are continually evaluating how they can implement practices to use antibiotics more wisely, especially when it comes to mastitis.
Mastitis treatment at dry off is one of the most common uses of antibiotics. A selective dry cow therapy (SDCT) program, in which antibiotic treatment is only used to treat cows that have been identified with previous or current intramammary infections, provides producers with an opportunity to reduce antibiotic use on their operation. In fact, research has shown that SDCT has reduced producers' antibiotic use by two-thirds.1
"There's a lot of discussion around whether dairies should implement selective dry cow therapy," said Linda Tikofsky, DVM, senior associate director of dairy professional veterinary services, Boehringer Ingelheim. "It's worth consideration, but it may not be right for every operation."
Before implementing SDCT, Dr. Tikofsky recommends that dairies satisfy the following checklist:
Your cows are free of contagious mastitis
For herds that struggle with contagious mastitis, most commonly caused by Staphylococcus aureus, SDCT is not a viable option. Most contagious mastitis is subclinical, so producers may not be aware of which cows are infected. Dry cow therapy is one of the most effective tools against contagious mastitis because it will tackle subclinical infections at dry off, so producers should continue using that tool if they need to.
You participate in a milk testing program
Collecting milk samples for somatic cell testing through the National Dairy Herd Improvement Association on a monthly basis is an excellent way to track the proportion of cows that struggle with mastitis or have consistently high somatic cell counts (SCC). The data can help producers choose the cows that need treatment at dry off versus the ones that don't.
You keep thorough records
Selective dry cow therapy requires outstanding data analysis and record keeping. Dairy employees should be meticulous when collecting, organizing and handling data, so the right cows are treated at dry off.
You use a teat sealant
Teat sealants are an important part of dry off, whether or not you practice SDCT. We've learned that more than 25 percent of cows don't form a keratin plug at dry off.2 So, if we're not using an antibiotic in those quarters, we need to make sure we're giving cows physical protection with a teat sealant.
Your staff is well trained
An SDCT program is most successful when staff are well trained and have a comprehensive understanding of dry cow procedures. This is especially important when using a teat sealant without an antibiotic, as the infusion technique must be very hygienic.
Your dry cows are well managed
Diligent management techniques such as proper nutrition and monitoring can help mitigate potential problems. A closely monitored dry cow program includes a focus on cow comfort, cleanliness, a well-formulated diet, regular bedding maintenance, temperature control, stocking density and easy access to feed.
Your herd has a somatic cell count consistently under 200,000
If your dairy bumps up over 200,000 somatic cells every couple of months, then SDCT isn't the right fit for you. Cows chosen for SDCT are those that are at low risk for intramammary infections at dry off. This means their last SCC test and the average of the last three tests were below 200,000. They also should only have one or less clinical mastitis events in their previous lactation at dry off.
You're using a coliform mastitis vaccine
Coliform mastitis was found to be the source of 50 percent of mastitis infections in U.S. dairy herds.3 We want to make sure we're protecting cows with vaccination. An effective mastitis vaccine should have a short meat withdrawal, and provide protection against Escherichia coli and endotoxemia caused by E. coli and Salmonella Typhimurium. Find a product that can be administered during any stage of lactation. This will provide the option to vaccinate the whole herd all at once, or a few cows at a time.
There isn't a one-size-fits-all protocol for every dairy. However, for herds that meet the criteria listed above, selective dry cow therapy is certainly an option to explore with the guidance of a veterinarian.
References:
1 Vasquez AK, Nydam DV, Foditsch M, et al. Use of a culture-independent on-farm algorithm to guide the use of selective dry-cow antibiotic therapy. J Dairy Sci 2018;101(6):5345–5361.
2 Ruegg P. Managing the dry period for quality. University of Wisconsin. 2011.
3 Continuing market study. Research Department, Hoard's Dairyman. 2018.
Improving the health and quality of life of patients is the goal of the research-driven pharmaceutical company Boehringer Ingelheim. The focus in doing so is on diseases for which no satisfactory treatment option exists to date. The company therefore concentrates on developing innovative therapies that can extend patients' lives. In animal health, Boehringer Ingelheim stands for advanced prevention.
Family-owned since it was established in 1885, Boehringer Ingelheim is one of the pharmaceutical industry's top 20 companies. Some 50,000 employees create value through innovation daily for the three business areas human pharmaceuticals, animal health and biopharmaceuticals. In 2017, Boehringer Ingelheim achieved net sales of nearly 18.1 billion euros. R&D expenditure, exceeding three billion euros, corresponded to 17.0 percent of net sales.
As a family-owned company, Boehringer Ingelheim plans in generations and focuses on long-term success rather than short-term profit. The company therefore aims at organic growth from its own resources, with simultaneous openness to partnerships and strategic alliances in research. In everything it does, Boehringer Ingelheim naturally adopts responsibility toward mankind and the environment.
More information about Boehringer Ingelheim can be found at www.boehringer-ingelheim.com or in our annual report: http://annualreport.boehringer-ingelheim.com.
About Boehringer Ingelheim Animal Health
Boehringer Ingelheim is the second largest animal health business in the world. We are committed to creating animal wellbeing through our large portfolio of advanced, preventive healthcare products and services. With net sales in 2017 of 3.9 billion euros ($4.4 billion) and around 10,000 employees worldwide, we are present in more than 150 markets. For more information, visit here: https://www.boehringer-ingelheim.com/animal-health/overview.