The information below has been supplied by dairy marketers and other industry organizations. It has not been edited, verified or endorsed by Hoard's Dairyman.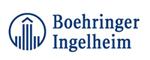 When it comes to killed dry cow vaccinations, you're not only vaccinating for the health of the cow, you're also providing future protection for the vulnerable calf.
Killed vaccines
, safely administered at the beginning of the dry cow period, can help keep the dam healthy and enhance the antibody levels found in the colostrum.1
Protection for the Calf
Calves are not born with antibodies, so they must receive them from the colostrum they get at birth. Boosting the antibodies in the colostrum through vaccination has both short- and long-term payoffs. "Immediately, that calf receives protection against the common viral and bacterial infections that are in its environment," said Mark van der List, DVM, Boehringer Ingelheim. "Calves with successful passive transfer are less likely to develop scours or pneumonia, and are at a reduced risk of mortality."
To ensure the newborn calf receives maximum benefits, it is recommended to collect the colostrum from the dam and feed to the calf as soon as possible. As the hours pass after calving, the colostrum can be diluted with regular milk, which can lower the concentration of antibodies.
Protection for the Cow
The fresh period is often a time of stress for cows. It can challenge their immune system and leave them susceptible to disease. By vaccinating cows during the dry period, they are more likely to enter the next lactation period with a robust immune system to fight off infectious disease threats. Killed vaccines are an especially safe option for pregnant cows if their health and vaccination histories are unknown. A cow given a modified-live virus (MLV) vaccine that has not been properly immunized with prior vaccinations may abort.
Choosing the Right Vaccination Protocol for Your Herd
"If you decide to incorporate a killed vaccine into your protocol, make sure the one you choose is flexible and provides proven protection against bovine viral diarrhea virus Types 1 and 2, infectious bovine rhinotracheitis, bovine respiratory syncytial virus and parainfluenza 3," remarked Dr. van der List.
When using killed vaccines for the first time, it's important to give two doses of the vaccine according to label directions. Failure to give a second dose within the correct time frame is a common reason a killed vaccine can fail.1
"Producers should also incorporate a clostridial vaccine," Dr. van der List asserted. "Clostridial spores thrive on dairy operations, and without vaccination, problems with blackleg or malignant edema could arise in cows with tissue injury from calving and calves can suffer from enterotoxemia. Your veterinarian may also recommend leptospirosis vaccination." If scours have been an issue on your dairy, consider vaccinating the cows with a scour vaccine to make sure the calf receives those antibodies in the colostrum.
Protection Beyond Vaccination
"It's important to remember that it takes more than vaccination to keep calves and cows healthy," stressed Dr. van der List. "In order for a cow's immune system to respond optimally to vaccination at dry off, a cow must have a good transition period. During that time, proper nutrition, cow comfort and low stress will deliver a much healthier cow and calf."
Dr. van der List encourages producers to work with their veterinarian for guidance. A dry cow vaccination protocol will vary with management of the farm. "Review your cow and calf health protocols with your veterinarian every year to ensure they're current and you're covered for the challenges specific to your environment," he concluded.
Reference:
1 New York State Cattle Health Assurance Program Expansion Module. Vaccination strategies to maximize preventive health and to minimize adverse effects on market quality. Available at: https://ahdc.vet.cornell.edu/programs/NYSCHAP/docs/vacc_facts111.pdf.
Improving the health and quality of life of patients is the goal of the research-driven pharmaceutical company Boehringer Ingelheim. The focus in doing so is on diseases for which no satisfactory treatment option exists to date. The company therefore concentrates on developing innovative therapies that can extend patients' lives. In animal health, Boehringer Ingelheim stands for advanced prevention.
Family-owned since it was established in 1885, Boehringer Ingelheim is one of the pharmaceutical industry's top 20 companies. Some 50,000 employees create value through innovation daily for the three business areas human pharmaceuticals, animal health and biopharmaceuticals. In 2017, Boehringer Ingelheim achieved net sales of nearly 18.1 billion euros. R&D expenditure, exceeding three billion euros, corresponded to 17.0 percent of net sales.
As a family-owned company, Boehringer Ingelheim plans in generations and focuses on long-term success rather than short-term profit. The company therefore aims at organic growth from its own resources, with simultaneous openness to partnerships and strategic alliances in research. In everything it does, Boehringer Ingelheim naturally adopts responsibility toward mankind and the environment.
More information about Boehringer Ingelheim can be found at www.boehringer-ingelheim.com or in our annual report: http://annualreport.boehringer-ingelheim.com.
About Boehringer Ingelheim Animal Health
Boehringer Ingelheim is the second largest animal health business in the world. We are committed to creating animal wellbeing through our large portfolio of advanced, preventive healthcare products and services. With net sales in 2017 of 3.9 billion euros ($4.4 billion) and around 10,000 employees worldwide, we are present in more than 150 markets. For more information, visit here: https://www.boehringer-ingelheim.com/animal-health/overview.