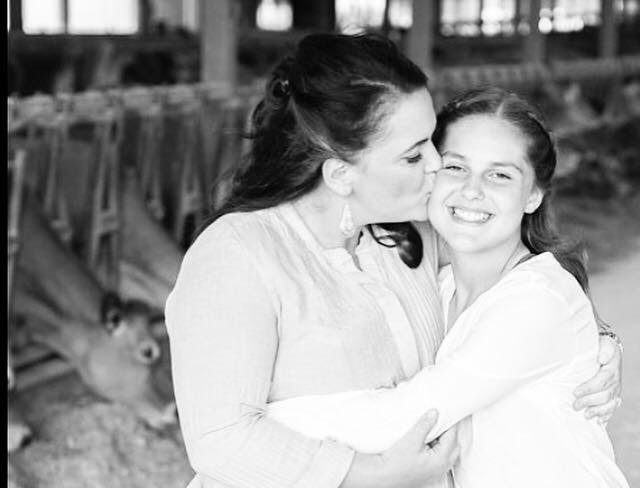 Find an outlet to vent, to talk.
Facebook has groups; Twitter has space.
Find a church group or card group.
Talk to your spouse. Or talk to your priest.
Call a friend, or for those who are lucky enough, call your mom.
Ultimately, none of us have all the answers, and few of us have any answers. But I think what people want, and really what people need, is to be heard. To be listened to. To have support in an industry that seems to be more stressful than ever before.
It's so easy to feel alone. Especially in the world we live in. Especially being a dairy farmer in 2019.
If you chat with your non-farm mom friends, sometimes they don't totally get that farm life is 24/7. They don't understand that yes, cows still have to be fed, even when it is 22 below zero outside and that a three-day, holiday weekend really means nothing to dairy farmers. Those are the hard days. The long weekends where social media reminds us that we live a life that most cannot comprehend.
But at the same time, I'm going to strongly remind you, and myself, that regardless if those that we talk to live on a farm, or not, the good friends listen. They might not have all the answers but letting out the steam from our frustrations and disappointments allows us to carry on during the toughest of times.
I have some good friends that have never milked a cow before. They really don't get the ins and outs of dairy farming, but more times than not, they are the ones that admire and appreciate the endless hard work dairy farmers do. And, they really show empathy when it comes to harsh weather that makes the job of a dairy farmer that much harder. I've received note cards from them and texts checking in on me.
So, this is a gentle cue to reach out. Make that call. Send that text. And, if needed, post your frustration on social media, even if it's in a dairy mom chat group. Believe me, many of us feel your frustrations and have your back. We are all here to lean on one another and be each other's friends to help us all carry on during the trying times of 2019.
---

Karen Bohnert is a second-generation dairy farmer, born and raised on her family dairy in Oregon and moved east after graduating from Oregon State University. Karen and her husband work in partnership with family, and they along with their three children live and work on the family's 500 Jersey cow dairy in East Moline, Ill. Karen's pride and love for dairy could fill a barn, and she actively promotes dairy anyway she can.
---
Join us on June 10 for our next webinar:
"Synchronization strategies for heifers" presented by Joe Dalton, University of Idaho
Heifers do not provide a return on investment until after entering the milking string. New synchronization strategies have been developed to enhance reproduction in heifers. These concepts aid dairy producers in optimizing age at conception and age at first calving goals while limiting feed costs. Sign up here.