There are times where I know we all struggle with parenting as dairy farmers. Finding a balance between work and family time is basically impossible. This imbalance seems all the more apparent during summer months.
It's hard to watch family and friends going on long vacations and enrolling their kids in camps and activities that we can't make time for. All those extras can leave a feeling of inadequacy.
I recently saw a reminder that we have just 18 summers with our kids. That might seem like common knowledge but thinking of the passage of time in that way really put it into perspective for me.
We don't need to measure up to the "normal" summer experiences to still make that time special. It's okay to say no to all the extra activities, because honestly there's often no way to fit them in. But it's also important to carve out the time between chores to enjoy simple summer fun with our children.
Next time the basketball game is going on in the barnyard, shoot a couple hoops. Take the kids in the tractor to take advantage of just spending some time together. Make the root beer floats. Help them set up the sprinkler to run through and watch for a few minutes; I bet you can't help but smile at their joy.
Dairy farming is truly a way of life. It offers so very much in the way of experiences for our children. It's important to remember they deserve to simply enjoy their summer time sometimes, too.
---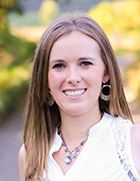 The author is a third-generation dairy farmer from Oregon where she farms in partnership with her husband and parents. As a mother of two young boys who round out the family-run operation as micro managers, Darleen blogs about the three generations of her family working together at Guernsey Dairy Mama. Abiqua Acres Mann's Guernsey Dairy is currently home to 90 registered Guernseys and transitioned to a robotic milking system in 2017.