The information below has been supplied by dairy marketers and other industry organizations. It has not been edited, verified or endorsed by Hoard's Dairyman.
Owen Bewley
Allflex Livestock Intelligence, the global leader in animal identification, traceability and monitoring systems, today announced the hiring of Owen Bewley as North America Sales Manager of Livestock Monitoring. In this role, Bewley will lead a team of territory managers based around the U.S., Canada and Mexico as well as build, develop and lead the sales team to establish long-term client relationships.
"I am very excited to have Owen join our team and to apply his experience and knowledge as we work together to change the industry with our monitoring technologies," says Paul Koffman, vice president of Allflex Livestock Intelligence Monitoring. "He brings a tremendous amount of leadership experience and animal health industry knowledge to our monitoring division, and I'm confident he will be a valuable asset to our leadership and growing team."
A Pennsylvania resident, Bewley graduated from Pennsylvania State University with a Bachelor of Science in dairy and animal science and a minor in international agriculture. His 20-year plus industry experience began at the American Jersey Cattle Association in California, and he most recently was the director of Phibro Animal Health's Dairy Business, North America. Additional experience in animal health and nutrition includes territory management at Monsanto Dairy Business.
"I've been a long-time fan of the technology, innovation and team at Allflex Livestock Intelligence," Bewley says. "I've witnessed first-hand the transformation of dairy management with the Allflex monitoring collars and I'm excited about this opportunity to join the company that's transforming the way cows and operations are managed."
About Allflex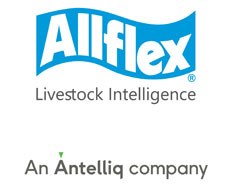 Dedicated to animal identification, Allflex is the world leader in design technology, manufacture and delivery of animal identification, management and monitoring systems across all production animal species, companion animals and fish. Allflex has brought cutting-edge, practical applications of visual, electronic and radio frequency in
animal identification technology
across the world for more than six decades, contributing to a safer global food supply. Allflex also offers precision instruments and syringes for the veterinary and livestock markets and tissue sampling devices for genomics for all species. Allflex has manufacturing and technology subsidiaries in the U.S., Canada, Europe, Australia, New Zealand, Brazil and China. Allflex products are distributed in 60 countries worldwide. Visit
Allflexusa.com
for more information.