The information below has been supplied by dairy marketers and other industry organizations. It has not been edited, verified or endorsed by Hoard's Dairyman.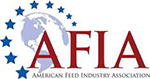 Following the announcement today that the United States and Japan have reached a limited trade deal to reduce tariffs on agricultural and industry products and address digital trade issues, the American Feed Industry Association's (AFIA) President and CEO Joel G. Newman made the following statement:
"I applaud President Donald Trump and Japanese Prime Minister Shinzo Abe for returning to the table to negotiate a bilateral trade deal that will put U.S. agricultural products back on a more-level playing field with its competitors in the region. Japan is one of the U.S. animal food industry's most valuable export markets, representing roughly a third of all exports for feed, feed ingredients and pet food products. As the two countries work toward negotiating an agreement beyond this initial limited trade deal on tariff reductions, we hope that they will address outstanding sanitary and phytosanitary and regulatory issues our industry faces."
About AFIA
Founded in 1909, the American Feed Industry Association (AFIA), based in Arlington, Va., is the world's largest organization devoted exclusively to representing the business, legislative and regulatory interests of the U.S. animal food industry and its suppliers. The organization's membership is comprised of more than 680 domestic and international companies that represent the total feed industry—manufacturers of commercial and integrated feed and pet food, ingredient suppliers, pharmaceutical companies, industry support and equipment manufacturers. AFIA members manufacture more than 75 percent of the feed and 70 percent of the non-grain ingredients used in the country. AFIA is also recognized as the leader on international industry developments, and holds membership in the International Feed Industry Federation (IFIF).