The information below has been supplied by dairy marketers and other industry organizations. It has not been edited, verified or endorsed by Hoard's Dairyman.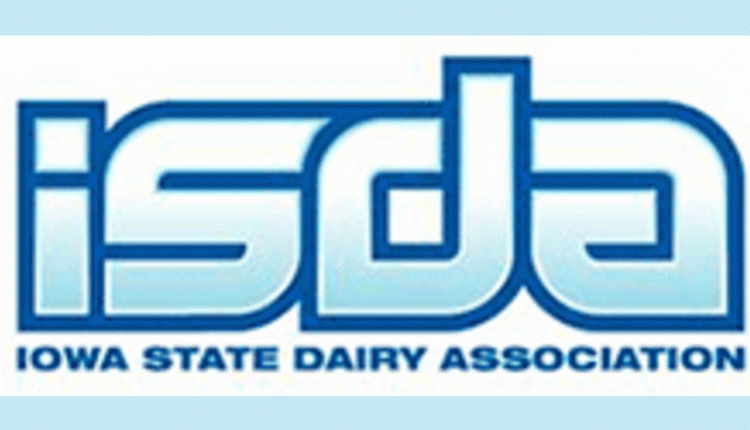 The
Iowa State Dairy Association
(ISDA) will hold its Annual Meeting Dec. 4-5th, 2019 at the Quality Inn & Suites, 2601 E. 13th St, Ames, IA 50010. All ISDA members are invited to attend, along with anyone interested in dairy who wishes to explore opportunities for becoming a member.
This year's meeting will kick off on Dec. 4th with an educational session hosted by Don Schindler with Dairy Management Inc. In this session, Don will review how to market dairy successfully to the conflicted health seeker audience in a digital age with experiential marketing techniques. Attendees will get hands on experience that they can take back home to use on their own operations. Following this session, we will review the ISDA Policy book.
Corey Geiger, Managing Editor of the Hoard's Dairyman, will be our keynote speaker on Dec. 5th and will discuss genomics, Beef on Dairy, U.S. Dairy Exports, China and much more. Corey has spoken in Canada, China, Mexico, the United Arab Emirates, Singapore and 19 U.S. states.
We will also have Matt Tranel, with Commodity Risk Management Group, discuss the tools that are available for dairymen in the current market. Matt will talk about ways to reduce risk and look at the current market landscape.
The business meeting on Dec. 5th includes ISDA's officer reports and activity updates. In addition, changes to ISDA policy will be discussed and voted on by the ISDA voting delegates.
Lunch is included, and there is no cost to attend. A detailed agenda, registration details, current ISDA policy and weather-related meeting status notifications can be viewed at www.iowadairy.org/registration