Governor John Hickenlooper issues proclamation, commends dairy farmers for contributions to consumers, communities
- Business leaders laud tri-state dairy farmers for economic growth, success-

Colorado Governor John Hickenlooper honored dairy farm families with a proclamation celebrating their 75th anniversary of working together through unified dairy promotion to educate consumers and nurture America's people and planet with world-class care.

The proclamation –
which kicked off the 75th anniversary of dairy farmers and their promotional organization, Denver-based Western Dairy Association (WDA) – recognized 180 dairy farms and 220 dairy farm families in Colorado, Wyoming and Montana for working together to promote their products and provide consumers each year with more than 3.2 billion pounds of milk. More than 420 dairy farm families and business leaders gathered June 13 at INVESCO Field at Mile High Stadium to benchmark the milestone and farmer contributions to food supply, economic growth, and nutrition, health and wellness education.
"Dairy farm families celebrate 75 years of working together to supply our state's consumers and communities with an abundant supply of fresh, locally produced milk and dairy products," he said, referencing the proclamation. "Their innovative dairy farming practices ensure that they maintain an environmentally and socially sustainable way of life for this and future generations."
Dairy production is one of Colorado's top 10 agricultural sectors with approximately 115,000 dairy cows in the state. Dairy farmers in the tri-state area, which fund and direct WDA's promotional efforts, contribute over $1.5 billion to the economies of Colorado, Wyoming and Montana. By providing an abundant supply of fresh milk, farmers contribute to the vitality of fluid milk and dairy food processors including Sinton's, Robinson's, Meadow Gold, Royal Crest, Diamond D, Graves, Longmont Dairy, and Leprino Foods. These companies, many which are decades-old and some of which are farmer-owned, provide consumers with hundreds of brand choices, create thousands of jobs, and contribute billions of dollars to Colorado's economy.
Noting that dairy farmers are an "important part of the West," the Governor added a personal note of appreciation: "Thank you so much for your stewardship of our agricultural lands and for putting nutrition on our tables."
Three Colorado business leaders joined the Governor and WDA's dairy farmer board of directors in saluting dairy farm families with a milk toast.
John Salazar, Colorado commissioner of agriculture, tributed farmers for their tireless dedication. "I am truly honored to be among a group people whom I really cherish -- people who work the land, toil the soil, and live the dream. And every one of you works sun up to sun set. To you, today I lift my glass," he said.
Joe Ellis, president of the Denver Broncos, thanked dairy farmers and WDA for their partnership. "We participate in a really great program, Fuel Up to Play 60," he said. "It is geared toward health, wellness and physical fitness for kids. It is a national program and this is one piece of it. Not only is it called fuel up, you (as dairy farmers) really do 'fuel' Fuel Up to Play 60 with your participation with us. It is has been great with our elementary and middle schools."
Larry Jensen, president of Leprino Foods based in Denver, Colo., and with operations across the U.S. and Europe, honored dairy farmers for their pioneering spirit and world-class milk production.
Reflecting on the Leprino Food's humble beginnings 60 years ago, Jensen said that the global cheese company grew from processing 48 milk cans a day at their first plant on 38th Avenue in Denver. Today, the company has nine plants in the U.S. which includes their signature plant in Fort Morgan. Their 10th plant is scheduled to open later this year in Greeley, Colo.
"This is a great place to make milk. It's a marvelous place to be from," he commented. "The dairy business has been very good to us, but we've always maintained our roots here in the West. When we had the opportunity to think about where we would put our 10th plant, Greeley was the location of choice. We are proud to be from Colorado. We are proud to be associated with WDA, the Western spirit and western entrepreneurship. The dairy farmers in this part of the country are among the best in the world."
In addition to contributing to the fresh food supply and state and local economies, since 1936 dairy farmers have collaborated through WDA and its predecessor organizations to advance nutrition education and teach consumers about the nutrient-rich values of milk and dairy products in a healthy, fit lifestyle.
"This is a major milestone of achievement," said Cindy Haren, WDA's chief executive officer. "Beyond the milk they produce, this honors dairy farm families for 75 years of investing in their local promotion organization, supporting their communities, and driving nutrition education, science and research that directly benefits local consumers. We honor who they are and what they have done in this region for nearly a century."
Celebrating ingenuity during trying times
In his key note address, Tom Gallagher, chief executive officer for Dairy Management Inc. and the Innovation Center for U.S. Dairy, commended dairy farmers – on regional and national levels – for surviving an incredibly tough economic climate. "Looking at 75 years, the first 72 went pretty well then you got into a world economic meltdown. Overnight, nearly 500 million pounds of product per month stopped being exported. And it went on for several months...That's a lot to overcome," he said.
Gallagher noted that even though milk and cheese prices are up, high farm input costs still prevent many dairy farmers from breaking even.
"We (national dairy checkoff) are doing everything we can to help move product and alleviate that situation. For example, over the last 12 months over seven billion pounds of incremental milk sales were made worldwide. That's a record," he reported.
Over two billion pounds of those dairy sales resulted from a successful project to turn around a five-year slump in the pizza category, which began in WDA's region with a partnership including processors, pizza companies, and regional and national dairy checkoff. The partnership brought together $12 million of dairy farmer investment and $50 million of outside funding. That process of leveraging shared interests and costs to promote product innovation shows why partnerships are such an important component of dairy farmers' checkoff program strategy.
He also credited U.S. Dairy Export Council (USDEC), a non-profit organization founded by farmers in 1995 and jointly financed by farmers and 100 member organizations with export trade interests, for advancing milk sales through global channels. Since its inception, total dairy product exports have increased from 2 percent to 14 percent of total U.S. milk production.
"Imagine where we would be, if those 7 million pounds that went to export, to pizza, to our work with McDonald's and all of the other groups we work with didn't happen," said Gallagher.
All of these efforts, which farmers have put into place, are a cause for optimism.
"And, because of the checkoff's work in childhood obesity and your work in sustainability, I believe you (dairy farmers) have the answer to two of the most important issues facing America today – food security and energy security," said Gallagher. "It's the checkoff's role – WDA's and DMI's – to help farmers capitalize on those opportunities."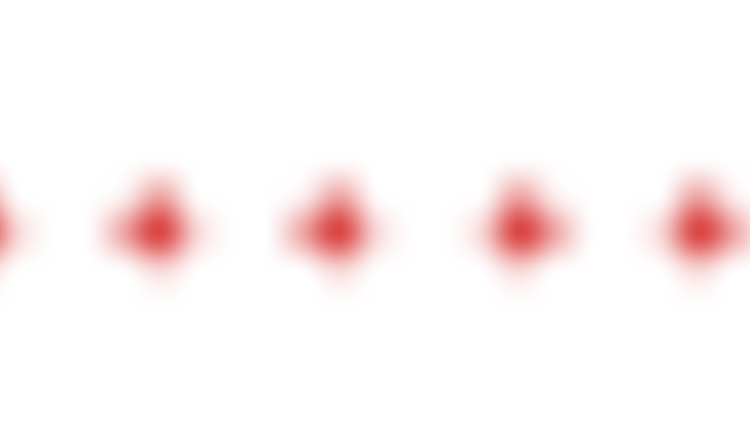 About Western Dairy Association
Western Dairy Association is a three state, farmer funded non-profit organization focused on encouraging consumption of milk and milk products within the context of a complete diet in accordance with scientific recommendations. It is centered on educating communities about the local value and contributions of dairy farms and about the health, nutrition and wellness benefits of dairy products for youth and adults.
In 1936, dairy farm families formed and invested in the activities of the Denver Dairy Council. Its mission was to educate consumers about milk's value in a balanced diet. Over the years, the organization has expanded its reach to include Montana and Wyoming dairy farmers and has modified its structure, names and programs to meet the needs of the marketplace.

Today, the regional checkoff known as WDA is funded directed and represents the interests of more than 180 dairy farms of varying size and scope. The research, programs and partnerships are carried out locally by WDA, and nationally by Dairy Management Inc.

06.21.2011