The information below has been supplied by dairy marketers and other industry organizations. It has not been edited, verified or endorsed by Hoard's Dairyman.
Molly Pelzer
After working in dairy checkoff for 35 years, Molly Pelzer stepped into the role of Midwest Dairy CEO a couple of months ago. We sat down with Molly to learn more about her background, vision for Midwest Dairy and what she's looking forward to in the coming year.
Tell us about your background and what brought you to this point in your career.
As a Registered Dietitian and also a farmer, I bring a unique passion for dairy foods to this role. I'm fortunate to reside in the same wonderful Iowa community I grew up in, living on a working hog, corn and soybean farm, so I truly understand what it takes to operate a farm day in and day out. Along with being a farmer, I've worked in dairy checkoff for 35 years, working primarily with schools and healthcare professions early-on in my career, then moving into communications and most recently, serving as chief experience officer prior to becoming CEO. In all these positions, I was able to share my passion and appreciation for -the people who feed the world.
Additionally, since my family makes a living in modern agriculture, beyond my role at Midwest Dairy, I personally understand how important promotion is in ensuring success for my family and our fellow farmers, as we contribute to checkoff for our own farm commodity as well. As CEO, I'll use experiences and knowledge from not only the variety of roles I've held within checkoff, but also from the perspective of a farm family, and a consumer who prioritizes health and wellness, as we look for new ways to help move our industry forward.
How will your experience as a Registered Dietitian shape your work in the role of CEO?
At Midwest Dairy, we use science-based research to connect with consumers and health professionals on the things that are most important to them—how dairy is a nutritional powerhouse and sustainably produced. As a Registered Dietitian, I know how important dairy is as one of the building blocks for a healthy diet, and I also have a love of real food with good taste. Dairy delivers on all accounts – it's healthy, local and enjoyable. The pull of cheese of a pizza or a refreshing glass of milk with cookies – there are so many ways that people can celebrate and enjoy dairy, and so many ways dairy can fit into a healthy lifestyle and I'm looking forward to helping others find new ways to keep coming back to the dairy case!
What have you enjoyed most about working at Midwest Dairy for the past few decades?
Definitely the people. Every farmer I meet is a hard-working, forward-thinking, salt of the earth kind of person who wants to deliver the best for consumers. Every day they're thinking about feeding their neighbors and world and protecting the environment, land and their animals as they do so.
Our entire Midwest Dairy staff takes pride in working for dairy farmers and promoting dairy products as well. From accounting to IT, marketing to farmer relations, and communications to our 16 Registered Dietitians, we trust each other to do our roles, working as a team to promote dairy.
We also have the opportunity to work with so many amazing partners – people who are passionate about making a difference to drive dairy demand. From those in retail who are working to create dairy aisle displays that are engaging and drive purchases, to Fuel Up to Play 60 program advisors who lead the charge in schools when it comes to getting kids excited about healthy eating, we cross paths with so many who are working to make the world a better place.
Tell us about a few priorities you see for your first year as CEO.
A top priority in my first year will be working through partners to bring our vision and mission to life. From retailers such as grocers and convenience stores, to schools and others working in the health profession, we want to continue to help our partners reach consumers and share the farm to table story of dairy. This includes our ongoing work in providing research that allows retailers to reinvent the dairy case and provide consumers with the products and information they need to make the best decisions for their families. We're also looking forward to continuing to explore ecommerce opportunities.
Another area we'll focus on is connecting with students to help arm them with information and inspiration to live healthy lives, learn where their food comes from and develop leadership skills. Since not everyone had the chance to grow up in an agricultural community like I did, there can sometimes be a disconnect between the farm and consumers. With programs such as Discover Dairy and Adopt-a-Cow, we're bringing the farm to school and providing kids with a chance to connect with farm families and see how they care for the animals and land while learning about the nutritional benefits of dairy.
What unique perspective do you have as an owner of a working farm in Iowa?
As a farmer, I know wholeheartedly what a commitment it is to be in animal agriculture. It's a 24 hours a day, seven days a week, 365 days a year job that necessitates the animals come first. Because of the demanding schedule required to raise animals, we need a voice to represent us beyond the farm gate, and that's exactly what checkoff does. Midwest Dairy knows the importance of promotion and how crucial it is to have the farmer voice at the table, and we keep those priorities top-of-mind.
What are your three favorite ways to enjoy dairy?
Cheese, cheese and cheese! Cheese for snacks, meals – we're a big cheese family. There are more than 200 varieties of cow's milk cheese, so there's always something new to try. In all seriousness, along with cheese, I enjoy so many dairy products. A couple other favorites: there's nothing better than a glass of ice-cold milk with a meal or snack, and I start each day with yogurt and berries.
What are you most looking forward to as you think about the opportunity that lies ahead?
For me, this position will be a pivot from a consumer-facing role to collaborating with our dairy farmers and community. I've always been aware that dairy farmers are a trusted source, and now I'll be working more closely with them each day to share their stories in unexpected ways. Dairy has such as strong tradition, and I'm looking forward to continuing to build that legacy while also embracing new opportunities, adding different voices to the conversation and building up our leaders for tomorrow through our ambassador and dairy princess programs.
I'm also extremely excited for the partnerships that lie ahead. From processors to co-ops and everything in-between, there are ways we can connect and join forces to move the needle and offer consumers an excellent dairy experience. I'll be working to represent everyone who's part of our community – even beyond dairy to the ag community as a whole – because we're all stronger together!
Bonus Question: Tell us one thing we don't know about you?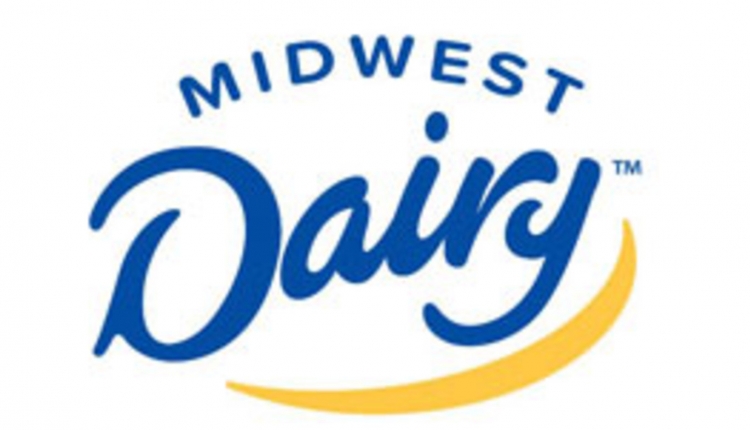 I love to garden – both flowers and vegetables! With so much going on in everyday life, gardening offers a chance to reflect. I can find peace there, pulling weeds, picking produce or working with my temperamental roses. I love the bounty my family can enjoy from our garden together, too. Fresh sweet corn with butter or a handful of fresh herbs mixed into cream cheese or yogurt for a quick dip – the payoff is seeing the fruits of our work, which bring us together to make memories. Gardening is a great challenge but also has a great reward.