The information below has been supplied by dairy marketers and other industry organizations. It has not been edited, verified or endorsed by Hoard's Dairyman.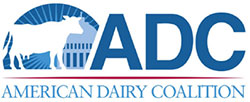 Today, EPA Administrator Andrew Wheeler and Assistant Secretary of the Army for Civil Works R.D. James will announce the new "waters of the U.S." (WOTUS) rule. The rule revises an already repealed Obama-era version, reducing federal jurisdiction over wetlands and streams. The revised definitions protects the nation's navigable waters from pollution and is expected to result in favorable economic growth for the country.
EPA Administrator Wheeler was quoted saying, "After decades of landowners relying on expensive attorneys to determine what water on their land may or may not fall under federal regulations, our new Navigable Waters Protection Rule strikes the proper balance between Washington and the states in managing land and water resources while protecting our nation's navigable waters, and it does so within the authority Congress provided" (Source: US EPA, Office of Public Engagement).
The previous rule was commonly associated with confusion in regards to the implementation of the Clean Water Act and was known to a lack common sense approach. The revision is expected to alleviate the widespread uncertainty of where federal jurisdiction begins and ends. Sources say the new rule will recognize the difference between federally protected and state protected wetlands, adhering to the statutory limits of the agencies authority, and ensuring protections of U.S. water.
American Dairy Coalition CEO Laurie Fischer, expressed support of the change by stating, "Ultimately, the revision of this rule empowers the states to manage their waters in ways that best safeguard natural resources and local economies. We're eager to see this step moving forward, increasing common sense factors and alleviating the continuous confusion and legal ramifications the previous version has inflicted."
About The American Dairy Coalition:
The American Dairy Coalition (ADC) is a farmer-led national lobbying organization of progressive, modern dairy farmers. We focus on federal dairy policy. For more information, contact CEO Laurie Fischer at 920-965-6070.