The information below has been supplied by dairy marketers and other industry organizations. It has not been edited, verified or endorsed by Hoard's Dairyman.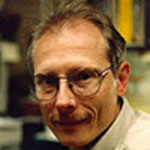 The Agriculture Department left unchanged its 2020 milk production forecast in the latest World Agricultural Supply and Demand Estimates report. The 2020 production and marketings estimate remains at 222.0 and 221.0 billion pounds respectively. If realized, 2020 production would be up 3.7 billion pounds or 1.7% from 2019.
The 2020 fat basis export and import forecasts were also unchanged from the previous month. On a skim-solids basis, the import forecast was unchanged while the export forecast was raised on the strength of international demand for nonfat dry milk and skim milk powder.
Annual product price forecasts for cheese and butter were lowered from the previous month as demand remains relatively weak. The 2020 nonfat dry milk forecast was unchanged while the whey price forecast was raised.
The Class III milk price forecast was reduced on a lower cheese price forecast while the Class IV price was reduced, reflecting a lower butter price forecast. Look for the 2020 Class III to average around $16.95 per hundredweight (cwt.), according to the USDA, down 40 cents from what was projected in January, down a penny from the 2019 average, but compares to $14.61 in 2018.
Thursday's Class III futures settlements, added to the January announced price, portended a 2020 average of $17.41.
The Class IV projection was put at $16.70, down 20 cents from the January estimate, and compares to the 2019 average of $16.30 and $14.23 in 2018.
This month's 2019/20 U.S. corn outlook is little changed relative to last month, with offsetting changes to exports and corn used for ethanol. Exports were lowered 50 million bushels, reflecting the slow pace of shipments through January. Offsetting is a 50 million bushel increase in corn used for ethanol. US corn ending stocks were unchanged from last month. The season average corn price received by producers was also unchanged at $3.85 per bushel.
This month's soybean outlook is for increased exports and lower ending stocks. Soybean exports were projected at 1.825 billion bushels, up 50 million from last month, partly reflecting increased imports for China. With soybean crush unchanged, soybean ending stocks were reduced 50 million bushels to 425 million. The US season-average soybean price for 2019/20 is forecast at $8.75 per bushel, down 25 cents reflecting reported prices to date. The soybean oil price forecast was lowered a half-cent to 33.5 cents per pound and the soybean meal price forecast was unchanged at $305.00 per short ton.
Cotton estimates were unchanged, except for a 1 cent-per pound reduction in the season-average upland farm price, to 62 cents, 8.3 cents lower than in 2018/19.
Checking December commercial dairy product disappearance; total cheese was off 0.3% from December 2018, according to USDA's latest data, second consecutive month it was below the year ago level, and it was pulled down by lower exports that overcame slightly higher domestic demand, according to HighGround Dairy's analysis.
Butter disappearance was down 22.7% from November but 11.4% above a year ago, steepest year over year increase since January, says HGD, and marked the strongest December demand since 2014.
Domestic nonfat dry milk disappearance dropped sharply versus prior year levels and marked the lowest December disappearance since 1999. The 59.4% year over year decline was the largest since February 2017.
Dry whey domestic disappearance was up 10.9% from November and 18.7% above a year ago, the eighth consecutive month it bested that of the year before.
The stars came into a little better alignment in the cheese market Valentine's Week but still have not achieved Nirvana. The Cheddar blocks closed Friday at $1.82 per pound, down 11 cents on the week, lowest since December 26, 2019, but 24 cents above a year ago.
The barrels finished at $1.5850, up 10.75 cents on the week, 15 cents above a year ago, and 23.5 cents below the blocks, better than what it was but a far cry from the normal 3 to 5 cent differential. 6 cars of block traded hands on the week at the CME and 31 of barrel.
Midwest cheesemakers reported varying demand Valentines Week, with most suggesting sales are meeting expectations while others, particularly barrel producers, are concerned about market tones which are not helpful to their bottom line. Spot milk was widely available for cheesemakers who are on the spot market, with reported prices in a tight, discounted range of $2 to $3 under Class III. Cheese inventories are available, but not overly concerning at this time. The block barrel price gap may have narrowed, says Dairy Market News, but "markets are definitely on shaky terrain."
Western contacts suggest that cheese is readily available and heavy milk flows are resulting in as much milk moving through the vats as possible. Some of this milk is heavily discounted, just to make room in the processing facility. Retail demand has been solid, enough so that stocks of some block cheese brands are highly committed for the next few months. Prices are supported by this demand while prices are weaker for barrel cheese, according to DMN.
Butter fell to $1.80 per pound on Wednesday, lowest CME price since October 24, 2016, and stayed there, 3.25 cents below the previous week's closing and 45 cents below a year ago. 48 cars found new homes on the week.
Butter makers report that sales are level and or meeting expectations and buying interest is beginning to show signs of springtime revival. Churning is active and cream is easily accessible from local and Western suppliers. Producers are, at least in the near term, not overly concerned about the market dip, says DMN. "In recent years butter has been a dairy commodity stalwart regarding market tones"
Churns are busy in the west with the increased availability of cream. Bulk butter demand is very strong and several customers are looking for coverage to third quarter. Print butter sales are low in some areas but high in others. With the approaching holiday, it is expected that butter requests will increase in three to four weeks. Supplies are currently readily available but some wondering how stocks will look this summer if interests in bulk butter continue to increase.
Dry whey closed Friday at 37 cents per pound, down 2 cents on the week and 1.75 cents above a year ago, with 5 cars finding new homes on the week.
Grade A nonfat dry milk plunged to a Friday close at $1.17 per pound, down 8 cents and the lowest since November 1, 2019, but still 18.25 cents above a year ago. 36 cars were sold on the week, highest weekly total since August 26, 2019.
FC Stone's Dave Kurzawski wrote in his February 14 Early Morning Update that "China changed how it tests and tallies coronavirus, causing the number of cases to skyrocket from Wednesday to Thursday, and US dairy markets, particularly Class IV markets, felt it."
"Some traders reacted to the news and pulled the trigger on exiting long positions ahead of next week's GDT event," Kurzawski explained. "More than likely they were trying to beat any potential selling rush, if one should develop." The next GDT auction is Tuesday, leaving only Friday to "square away positions ahead of a very uncertain GDT," as the markets were closed Monday for Presidents Day.
Speaking in the February 17 Dairy Radio Now broadcast, Kurzawski said there's a lot of "flux" in the dairy markets right now and the volatility we have seen the past six months or so isn't going away. The coronavirus holds part of the blame but he suggests we consider what part of the news cycle are we in. "Are we in the beginning, the middle, or the end?" he asked.
He believes we're in the middle of the cycle but cautions; "There could still be some reverberating impacts for dairy markets."
Looking at the past 12 months however, he points out that "We've made less milk, we've made less components within that milk, and we haven't really changed the dynamic in terms of cow numbers." "We're at a higher price level, which is beneficial for producers," he said, "But within that we're going to have some big swings on all of these markets."
I asked for his thoughts on the slam against the dairy industry made at the Oscars by actor Joaquin Phoenix who charged; "We feel entitled to artificially inseminate a cow and when she gives birth, we steal her baby. Even though her cries of anguish are unmistakable. And then we take her milk that's intended for her calf and we put it in our coffee and our cereal."
Kurzawski said the comment was "unfortunate," but he pointed out that the dairy industry is in a public relations battle with the plant-based industry. He adds that "We have a really good, wholesome product and we need to figure out a way to market it in a better way and I think we can do that." He concluded, reporting that dairy demand domestically last year was up 2.5% versus 1.6% in 2018, "So we have good demand for dairy products," and he remains optimistic about 2020.
Several in the dairy industry have responded to Phoenix's attack and while we may be tempted to laugh and dismiss this kind of criticism outright, we must be assured that this is a sign of things to come. It stems from a vegan agenda that seeks to rule the thoughts, words, and deeds of consumers the world over.
Back in the real world, Penn State's monthly Dairy Outlook had a warning for Pennsylvania dairy producers and, really all US producers. It begins by stating that "The 2020 outlook provided by the futures markets for milk, corn and soybeans points to a positive year for dairy producers. Milk prices are predicted to be the highest in six years and grain prices are expected to remain in their current range, even with some anticipated positive developments in trade agreements. Increases in domestic milk production have been under 1% in 2018 and 2019, helping to support higher prices. Additional good news includes increased skim milk powder sales to China in recent months, and less milk production by leading milk producing nations."
"However, even with this positive outlook, there remains a level of concern among dairy producers, as the unprecedented pressures of sustained low prices of previous years continues to significantly change our domestic dairy industry. Several facts regarding the industry are challenges to Pennsylvania dairy producers," the Outlook warned. "The average fat test for domestic herds has now risen to 3.9%. Milk fat and milk protein levels have increased beyond what was once thought possible and they have become the main way to improve premiums. An annual milk fat average of 3.5-3.6% for a Holstein herd is now considered a problem area needing attention," the Outlook stated. "Many of Pennsylvania's herds are still in this range."
"In December 2019, Pennsylvania cows averaged 65 pounds of milk per day. The average for U.S. cows was 73 pounds of milk per day. This lower average continues to push Pennsylvania's cost of production per cwt. higher compared to other leading dairy states. This is the primary factor challenging Pennsylvania's dairy industry," according to Penn State.
Speaking of milk output, Dairy Market News reports that the number of milk cows in the US as of January 1, 2020, totaled 9.33 million head, down slightly from the previous year. Milk cow replacement heifers totaled 4.64 million head, down 1%. The percentage of milk cow replacement heifers per 1,000 milk cows on January 1, 2020 was 49.7, down 1% from 2019. Milk cow replacement heifers expected to calve during the year totaled 29.3 million head, down 2% from the previous year.
Meanwhile, farm milk output is generally steady to higher, across the country, ahead of the upcoming spring flush, according to DMN. "Protein butterfat milk components remain at high levels but are anticipated to steadily decrease until the summer. At this point, raw milk volumes are more than adequate to meet all processing needs. In fact, some milk loads for Class III can be found at discounted prices, under the market, especially in the Central region."
Looking down under, the February 10 Daily Dairy Report points out that New Zealand's 2019 calendar-year milk collections fell 0.7% to 21.786 million metric tons (MMT) from 2018's 21.947 MMT, while milk solids dropped 0.3% below year-earlier levels, according to the Dairy Companies Association of New Zealand."
"Extreme weather at the start of this year suggests milk collections are also likely to fall slightly below prior-year levels in early 2020," the DDR says, and "This year's weather in New Zealand is a tale of two islands, with flooding on the South Island and near-drought conditions on the North Island, including in the major dairy areas on the North Island's south end."
I would add that wild fires in Australia have not helped matters there so dairy exports from Oceania maybe somewhat limited in 2020, perhaps enabling the US to step in and make up some of the shortfall.
Cooperatives Working Together member cooperatives accepted seven offers of export assistance this week to help capture sales contracts for 253,532 pounds of Cheddar and Monterey Jack cheese, and 1.323 million pounds of whole milk powder. The product will go to customers in Asia, Central and South America, and the Middle East through June.