The information below has been supplied by dairy marketers and other industry organizations. It has not been edited, verified or endorsed by Hoard's Dairyman.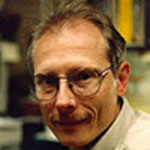 January US milk output hit 18.8 billion pounds, according to preliminary data in the Agriculture Department's first Milk Production report of 2020. That's up 0.9% from January 2019. Output in the top 24 states totaled 17.9 billion, up 1.2%. Revisions added 88 million pounds to the original 50-state December total, now put at 18.37 billion pounds, up 1.2% from December 2018.
The report pegged 2019 milk output at 218 billion pounds, up 0.4% from 2018, the slowest growth rate since 2009. Cow numbers totaled 9.34 million head, down 0.7% from 2018 and up 2.3% from 2010. The 2019 output per cow averaged 23,391 pounds, up 241 pounds. The average annual rate of milk per cow has increased 10.6% from 2010, according to the USDA.
Cow numbers in the 50 states in January totaled 9.35 million head, up 5,000 from December but 6,000 below a year ago. The 24-state count totaled 8.82 million head, up 5,000 from December and 16,000 more than January 2019.
January output per cow averaged 2,010 pounds, up 44 pounds or 2.2% from December and 20 pounds or 1% above a year ago.
California output inched 0.7% higher than a year ago. Cow numbers were down 4,000 but output per cow was up 20 pounds. Revisions lowered the December total 17 million pounds, resulting in a 0.3% decrease from a year ago for America's number 1 milk producer, instead of the originally reported 0.5% gain. Wisconsin was down 27 million pounds in January or 1.0%, on 10,000 fewer cows and a 5 pound loss per cow.
Texas showed the biggest increase, up 7.9%, thanks to 32,000 more cows and a 40 pound gain per cow. Idaho was up 3.7%, on 23,000 more cows, though output per cow was unchanged. New York was up 2.2%, thanks to a 50 pound gain per cow but cow numbers were down 2,000 head. Minnesota was unchanged despite a loss of 5,000 cows. Output per cow was up 20 pounds.
Arizona was down 2.6% as a 60 pound gain per cow could not be offset by 11,000 fewer cows. Florida was up 2.4% on a 40 pound gain per cow. Cow numbers were unchanged. Michigan was up 1.7% on 3,000 more cows and a 20 pound gain per cow. New Mexico was up 3%, on 9,000 more cows and a 5 pound gain per cow. Oregon was off 0.9% on a 25 pound drop per cow. Cow numbers were up 1,000. Pennsylvania was down 0.8% though output per cow was up 60 pounds, not enough to offset 20,000 fewer cows than a year ago.
Vermont was down 1.7%, on 2,000 fewer cows. Output per cow was unchanged. Washington was up 0.7%, on 2,000 more cows. Output per cow was unchanged.
Most analysts see the report as bearish however FC Stone qualifies that sentiment stating; "There was a big net upward revision to cow numbers, up 38,000 head, and production per cow, up 4 pounds per cow, for fourth quarter 2019. December alone was revised up 82 million pounds, but the report suggests basically steady cow numbers since October. Additionally, the upward adjustment to output per cow puts production above trend for fourth quarter, then a sudden drop to well below trend in January."
"We know weather has been and continues to be generally favorable for milk production," warns FC Stone, "So either feed got a whole lot worse much quicker than we expected or the USDA will likely revise this report higher next month. We'll go with the latter today," FC Stone concludes.
Strong milk prices did not keep cows in the milking string. Dairy cow culling was up in January, according to the USDA's latest Livestock Slaughter report. An estimated 298,500 head were sent to slaughter under federal inspection, up 33,100 head or 12.5% from December and just 100 head above January 2019.
Butterfat and powder values again pulled the Global Dairy Trade (GDT) auction lower, though not as much as expected. The weighted average of products offered fell 2.9%, following the 4.7% plunge on February 4, as traders remained concerned over the growing ramifications of the coronavirus outbreak.
Anhydrous milkfat led the decline, down 5.5%, following a 4.5% drop February 4. Butter was down 3.9%, after inching up 0.2%. Skim milk powder and whole milk powder were both down 2.6%, following losses of 4.2% and 6.2% respectively. GDT Cheddar cheese was up 5.3%, after it saw a 6.0% boost last time.
FC Stone equated the GDT 80 percent butterfat butter price to $1.8841 per pound US, down 7.4 cents from the last event. CME butter closed Friday at a bargain $1.7550. GDT Cheddar cheese equated to $2.0527 per pound, up 10.1 cents, and compares to Friday's CME block Cheddar at a bargain $1.7675. GDT skim milk powder averaged $1.2882 per pound and compares to $1.3186 last time. Whole milk powder averaged $1.3455, down from $1.3786. CME Grade A nonfat dry milk closed Friday at $1.17 per pound.
China, still reeling from African swine fever and now the coronavirus, announced this week that it would accept applications for new tariff exemptions for 696 products imported from the United States, including agricultural and energy products such as pork, beef, soybeans, liquefied natural gas and crude oil.
HighGround Dairy (HGD) says "This will include dairy products that had tariffs imposed by China over the past two years." Nonfat dry milk powder was on China's short dairy list, says HGD, and "This opens up opportunities for US products and conveys how desperate China has become to procure foreign goods. Tariff exemptions will make the procurement of US goods more attractive in an attempt to meet their commitment to purchase $200 billion of additional goods and services over the next two years. If and when the Chinese are ready to purchase dairy products from the US, this is bullish to whole milk, skim milk, and sweet whey powder sourced from the States."
Matt Gould, analyst and editor of the Dairy and Food Market Analyst newsletter, said in the February 24 Dairy Radio Now broadcast that the tariffs being removed were 25% so on March 2, when this goes into effect, the end cost to Chinese customers is a drop of about 25 cents per pound "which in the commodity world is huge." He also credited the first phase agreement President trump negotiated with China for this concession and said, "hopefully this is part of a de-escalation of the trade war overall."
There's no mention of butterfat, whole milk powder, or cheese, Gould said, "So there's still room to further de-escalate the trade war. While this is a positive development, we still have the issues with coronavirus and swine fever which have dented dairy demand there."
Cooperatives Working Together (CWT) member cooperatives accepted 18 offers of export assistance this week from CWT to help capture sales of 1.166 million pounds of Cheddar cheese, 79,366 pounds of butter, 112,436 pounds of cream cheese, and 1.323 million pounds of whole milk powder.
Meanwhile, on farm dairy margins "weakened slightly since the end of January but remain historically strong with projected profitability at or just below the 90th percentile of the previous decade throughout 2020," according to the latest Margin Watch (MW) from Chicago-based Commodity & Ingredient Hedging LLC.
The MW stated "While the milk market sold off, this was offset by corresponding weakness in feed input costs to mitigate the impact on margins. Milk prices have been under pressure due to concerns over the spreading coronavirus in China and its potential impact on forward demand. The latest GDT saw whole milk powder (WMP) fall to a six-month low of $3,039 per MT, down 6.2% from the previous event due to concerns of slumping Chinese consumption."
The MW cited December's high level of nonfat dry milk and skim milk powder production detailed in the latest Dairy Products report as well as the large stockpiles, which I detailed previously. The MW says "December trade data also indicated that high US cheese prices weighed on overseas demand, with exports of 57.6 million pounds during the month, down 9.3% from 2018 and below the five-year average of 60.3 million pounds for the month. This slowdown in export demand may continue through firth quarter as high prices are likely to encourage buyers to procure cheaper EU supplies," the MW warned.
"USDA updated their balance sheet estimates in the February World Agricultural Supply and Demand Estimates report with decreased price projections for both cheese and butter due to weak demand. Projected cheese prices were lowered to $1.79 per pound from $1.8350 in January, and butter prices declined to $1.91 per pound from $1.96 last month," the MW concluded.
Cash cheese, in the shortened President's Day holiday Week, saw the Cheddar blocks finish Friday at $1.7675 per pound, down 5.25 cents on the week, lowest since December 17, 2019, but 17.25 cents above a year ago. The barrels saw a Friday close at $1.59, up a half-cent, 18.5 cents above a year ago, and 17.75 cents below the blocks. 10 cars of block traded hands on the week and 5 barrels.
Midwestern cheesemakers report demand is steady to slower, says Dairy Market News, as buyers eye the narrowing block to barrel price gap. Spot milk availability has noticeably increased in recent weeks and cheese production is increasing, but there is hesitancy to add production days due to the current growth in both milk availability and cheese stocks.
The necessity to clear increased milk supplies is leading to more cheese output in the west. Retailers' intakes of cheese remain strong. Both blocks and barrels are available but block cheese stocks are mostly contracted for the upcoming months, thus prices are higher than that of barrel, according to DMN.
Cash butter fell to $1.7550 per pound Thursday and stayed there Friday, down 4.5 cents on the week, a low not seen since October 2016, and 50.5 cents below a year ago. 34 carloads exchanged hands on the week.
Cream supplies remain plentiful in the Central region and throughout the country, according to DMN. Churns are running at or near capacity and some plant managers expect to be full for at least the next two weeks. Butter sales are steady, but looking to pick up soon as seasonal spring upticks are on the horizon.
Western butter makers also say cream is plentiful and churning is active. Stocks are growing, as expected for the time of year but contacts are hoping for strong orders during the spring holidays to balance inventories and carry the market into summer, when more cream gets used in ice cream production.
In perhaps a knee jerk reaction to China's announcement Monday, Grade A nonfat dry milk jumped 3 cents Tuesday, to $1.20, but closed Friday at $1.17, unchanged on the week but 17.25 cents above a year ago, with 28 cars sold.
FC Stone points out in its February 20 Early Morning Update that, since December 2017, the price of nonfat dry milk has doubled in the US. In December 2017, it hit a low of 64.75 cents per pound. Late last month it hit $1.2975.
"Does that mean we're done going up?" asks FC Stone. "No, not necessarily. We've got a long year ahead of us. We're not sure what demand will look like if the coronavirus news cycle dies down. We're not sure what weather will bring this summer or how poorer quality feed will impact US milk production."
"What we can tell you is that we've pushed more milk into Class IV production in the past year, and that looks to be continuing, and that has helped NFDM prices move higher. It's also helped put serious pressure on the price of butter. It's also, we think, contributed to the price of US cheese trading about 20 cents higher per pound than this time last year and we think that will continue for now."
CME dry whey held all week at 37 cents per pound, 2.25 cents above a year ago, with no sales reported on the week.
US fluid milk sales continue to falter. The USDA's delayed data shows 3.7 billion pounds of packaged fluid sales in November, down a whopping 9.4% from November 2018. Conventional product sales totaled 3.5 billion pounds, down 10% from a year ago. Organic products, at 220 million pounds, were up 1.0% but represented just 5.9% of total sales for the month.
Whole milk totaled 1.2 billion pounds, down 8.3% from a year ago and made up 32% of total fluid sales in the month. Sales for the 11 month period totaled 13.7 billion pounds, up 0.1% from a year ago. Skim milk sales, at 258 million pounds, were down 16.4% and made up 6.9% of total milk sales for the month.
Total packaged fluid milk sales, January through November, totaled 41.95 billion pounds, down 2.5% from a year ago. Conventional products year-to-date totaled 39.6 billion pounds, down 2.5%. Organic products, at 2.3 billion pounds, were down 2.0% and represented 5.5% of total fluid milk sales for the period.
Speaking of falling fluid sales, the March Federal order Class I base milk price was announced at $17.46 per hundredweight, down 9 cents from February but $1.48 above March 2019 and the highest March Class I price in six years. It equates to about $1.50 per gallon, up from $1.37 a year ago.
Bankruptcies of the two biggest US fluid processors, Dean Foods and Borden, are another result of consumers dishing fluid milk. It was announced this week that Dairy Farmers of America (DFA) reached an agreement with Dean Foods to become "the stalking horse bidder to acquire a substantial portion of Dean's assets and business."
As part of the proposed deal, DFA has agreed to pay a base purchase price of $425 million and assume various liabilities, subject to certain adjustments, to acquire 44 of Dean's facilities and associated direct store delivery system, as well as certain corporate and other assets and functions."
The transaction remains subject to various approvals, including approval from the Bankruptcy Court overseeing Dean's Chapter 11 reorganization and the U.S. Department of Justice.
"As Dean is the largest dairy processor in the country and a significant customer of DFA, it is important to ensure continued secure markets for our members' milk and minimal disruption to the US dairy industry," said Rick Smith, President and Chief Executive Officer. "As a family farmer-owned and governed cooperative, no one has a greater interest in preserving and expanding milk markets than DFA. We are pleased that we have come to an agreement on a deal that we believe is fair for both parties."