The information below has been supplied by dairy marketers and other industry organizations. It has not been edited, verified or endorsed by Hoard's Dairyman.

Chris Keim, DVM, Fort Atkinson, Wis., is the newest addition to the Holstein Foundation board of trustees. The board oversees the direction of the Holstein Foundation's youth and young adult educational and leadership development programs.
"I am honored to be asked to serve on the Holstein Foundation Board. The youth education programs and especially the Young Dairy Leaders Institute are becoming more important as our industry experiences more community relationship challenges, and climate change scrutiny," states Keim.
Keim is a founding partner of Sunshine Genetics, Inc. in Whitewater, Wisconsin. His family roots in the Brown Swiss breed helped to make "Sun-Made" genetics popular. He is a graduate of the University of Illinois where he received his Bachelor of Science and Doctor of Veterinary Medicine degrees. Chris and his partner, Dan Hornickel, DVM, developed their company into a thriving business that performs traditional embryo transfer work, markets embryos worldwide for clients, offers in-house ovum pick up and in vitro fertilization and donor housing. Chris and Dan were named World Dairy Expo's 2018 Industry Persons of the Year.
Chris enjoys golfing, landscaping and trying to breed a better cow, both in the Holstein and Brown Swiss breed. Chris and his wife, Ann, have two daughters, a son, and four grandchildren.
For more information about Holstein Foundation programs, including Young Dairy Leaders Institute (YDLI), visit www.holsteinfoundation.org or contact Jodi Hoynoski at 800.952.5200, ext. 4261 or by email, jhoynoski@holstein.com.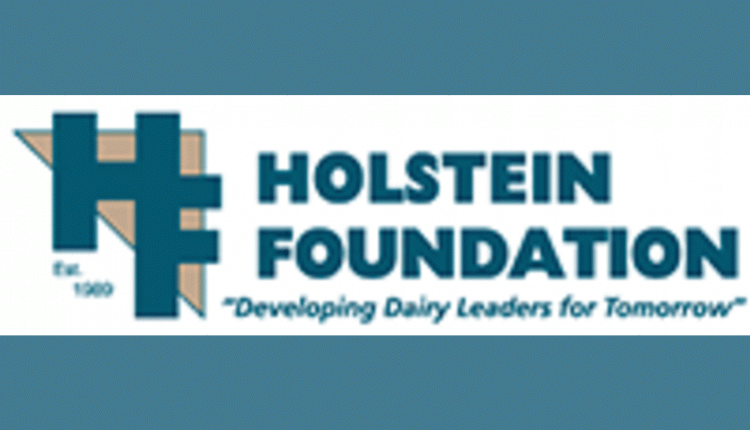 The
Holstein Foundation
is a 501(c)3 organization founded in 1989. It is headquartered in Brattleboro, Vermont, and shares office space with its parent organization, Holstein Association USA, Inc.
The Holstein Foundation's education, leadership development and outreach programs serve both youth and young adults across the country who are involved with all breeds of dairy cattle.