The information below has been supplied by dairy marketers and other industry organizations. It has not been edited, verified or endorsed by Hoard's Dairyman.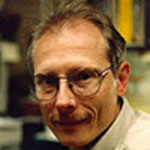 On January 30, the World Health Organization declared coronavirus a global health emergency. First identified in Wuhan, Hubei Province, China, the virus now known as COVID-19, was declared a global pandemic by the WHO.
Wall Street saw its worst slide since the Black Monday crash of 1987 on March 12 and you only need to read the headlines to see the many other consequences of this outbreak. The National Basketball Association has suspended its season, President Trump addressed the nation over it this week and banned travel to and from most of Europe for 30 days, and even the CME announced that it would close its trading floor Friday.
Dairy prices have come under increased pressure as schools close and restaurant traffic lessens. FC Stone dairy broker Dave Kurzawski said in the March 16 Dairy Radio Now broadcast that early estimates of the impact have been scrapped, as the situation is "very fluid and changing hour to hour almost, so trying to guess the final result is probably a fool's errand." He agreed that the outbreak may be problematic for fluid milk sales and falling restaurant sales will impact butter sales however, "People are not going to stop eating."
Recent weekly cheese and butter sales are up, he said, and "I know we keep hearing about hand sanitizer and toilet paper, but folks are buying food as well and they're buying dairy products."
Those sales may be being pulled forward and perhaps, two or three weeks from now will we hear demand has slowed, but he added a significant thought. "Ten years ago, if this had happened, anybody sitting at home would have ordered a pizza, and I think we will see a spike in pizza sales, but now you have Grub Hub, Uber Eats, Door Dash, and all these different companies, you can order a steak if you want or you can order a cheeseburger."
He admits that we will lose some sales and prices have already reflected that. Class III futures from peak to trough are down about 15%, according to Kurzawski, and Class IV prices are down about 17% "and there may be more downside to come but I don't believe demand is going to curl up and die here."
On a brighter trade note; the March 6 Dairy and Food Market Analyst (DFMA) reported that the US Dairy Export Council announced that China has granted "at least a half-dozen tariff exemptions" for US importers on a range of products, including skim milk powder, whey powder, lactose, whey protein concentrate, and cheese.
The DFMA says the concession "comes after China announced last month that it would exempt about 700 products from trade war tariffs. Cheese was not on the previously-announced tariff exemption list, which suggests China may be willing to remove trade war tariffs on all American dairy products and has, in effect, ended the trade war on U.S. dairy," says the DFMA.
Meanwhile, the Agriculture Department raised its 2020 milk production forecast in the latest World Agricultural Supply and Demand Estimates report, based on a higher expected cow inventory.
2020 production and marketings were estimated at 222.3 and 221.2 billion pounds respectively, up 300 million pounds on production and 200 million on marketings. If realized, 2020 production would be up 3.9 billion pounds or 1.8% from 2019.
The 2020 fat basis import forecast was raised from the previous month on recent trade data and stronger anticipated imports of cheese and butterfat products. The fat basis export forecast was reduced on slower expected demand in the first half of the year.
The skim-solids basis import forecast was raised on stronger imports of cheese, milk proteins, and other dairy products. The skim-solids basis export forecast was raised on expectations of continued strength in international demand. Annual product price forecasts for cheese, butter, and nonfat dry milk (NDM) were lowered but the whey price forecast was raised.
The Class III milk price estimate was reduced on the lower cheese price forecast and is now projected to average $16.65 per hundredweight, down 30 cents from last month's estimate, and compares to $16.96 in 2019 and $14.61 in 2018.
The Class IV price was reduced on lower butter and NDM price forecasts and is expected to average $15.75, down 95 cents from last month's projection and compares to $16.30 in 2019 and $14.23 in 2018.
This month's 2019/20 U.S. corn supply and use outlook is unchanged relative to last month. The season-average corn price received by producers was lowered 5 cents to $3.80 per bushel based on observed prices to date. Global coarse grain production was virtually unchanged from last month at 1.4 million tons.
Soybean supply and use projections were mostly unchanged. With soybean crush and exports projected at 2.1 billion bushels and 1.8 billion bushels, respectively, ending stocks remain at 425 million bushels, down 484 million from last year's record. Soybean and soybean oil prices were reduced this month.
The U.S. season-average soybean price is now projected at $8.70 per bushel, down 5 cents. The soybean oil price is projected at 31.5 cents per pound, down 2 cents. Soybean meal prices were unchanged at $305.00 per ton. This month's global oilseed outlook includes higher production and stocks relative to last month. Global soybean production was raised 2.4 million tons to 341.8 million.
Cotton forecasts show lower production, price, and ending stocks relative to last month. Production was reduced 300,000 bales to 19.8 million, based on the March 10 Cotton Ginnings report. The final estimates for this season's US area, yield, and production will be published in the May Crop Production report.
Domestic mill use and exports were unchanged from last month, and ending stocks were lowered 300,000 bales to 5.1 million. The projected marketing year average price received by upland producers of 60.0 cents per pound is down 2 cents from last month. The global cotton supply and demand estimates show larger production and ending stocks, according to the USDA.
Cheddar block cheese closed "Friday the 13th" at $1.8725 per pound, up 12.25 cents on the week and 31.25 cents above a year ago. The barrels fell to $1.41 on Monday, lowest price in 12 months, but finished Friday at $1.50, up 2.25 cents on the week, 0.75 cents above a year ago, but at an enlarged 37.25 cents below the blocks. 4 cars of block were traded on the week at the CME and 24 of barrel.
Midwestern cheese producers report generally steady, if not tepid, cheese demand, according to Dairy Market News, and some say coronavirus issues are not directly affecting cheesemakers. There are concerns and or expectations of food service requests lessening but retail demand could improve, as more people are stay home. Cheese inventory ranges from growing to long. Milk is available and the volume of offers has increased but the mid-week price range was similar to previous weeks. Cheese market tones are far from steady, says DMN.
Western cheesemakers say demand has been steady. Retail orders are strong, but food service has been a bit slower. With an abundance of milk, cheese plants are running near full capacity.
Butter lost 3.75 cents on Monday and closed Friday at $1.8125, down 4.25 cents on the week and 46.75 cents below a year ago, with 9 cars sold on the week.
Butter producers report more promising demand tones and spring holiday demand expectations are beginning to come to fruition. Butter production is moderate to busy, depending on the producer and the region. Cream is still readily available but ice cream production increases have begun claim some of that cream. Butter markets have seen improvements however coronavirus has most DMN contacts questioning expectations of all markets, including butter.
Western retail butter orders are slowly coming off of the last two weeks' peak demand period caused by the coronavirus outbreak. Food service sales are down as people avoid going to crowded public places. Cream availability has also tightened a bit due to ice cream production but churning is active. The next holiday is just around the corner.
Price erosion returned to nonfat dry milk which saw a fair amount of product head to Chicago. It fell to $1.05 per pound Thursday, lowest since September 11, 2019. It closed at $1.0525, down 6.25 cents on the week but still 8.5 cents above a year ago. 47 loads traded hands on the week, up from 38 the previous week.
CME dry whey closed Friday at 34.75 cents per pound, unchanged on the week but 2.75 cents above a year ago, with 6 sales reported at the CME.
In politics, Connecticut dairy farmer, James Jacquier, testified Tuesday before the House Agriculture's Subcommittee on Livestock and Foreign Agriculture to provide a dairy stakeholder perspective on agricultural trade. Jacquier is Chairman of the Board for Agri-Mark, a dairy cooperative comprised of 850 farm families across New England and New York.
He urged Congress to "work with the Administration to use negotiating resources wisely to target important agricultural markets and create greater access for US dairy products with key trading partners."
Jacquier noted that "careful and proactive attention to the implementation and enforcement of negotiated trade agreements, such as USMCA, will be critical in the coming year, emphasizing in particular the importance of ironing out details pertaining to new export access and Class 7 related dairy policy reforms with Canada, and common cheese name safeguards with Mexico as USMCA progresses," and he "raised concerns regarding GIs with the European Union's (EU) efforts to misuse geographical indication to instead confiscate common food names, such as parmesan, feta and asiago, as well as wine and meat terms."
"America's dairy farmers applaud the certainty that lowered tariffs and fairly negotiated trade agreements bring to our industry. However, if we cannot combat outrageous nontariff barriers, such as those the EU is manufacturing to block the export of American-made cheeses, these trade wins can ring hollow. The EU's stance on common food names is a protectionist and anti-trade policy and it must be firmly rejected by Congress and by US trade officials," Jacquier said.
Cooperatives Working Together (CWT) member cooperatives accepted 10 offers of export assistance this week from CWT to help capture sales for 738,549 pounds of cheese, and 661,387 pounds of whole milk powder.
The product is going to customers in Asia, Central America, the Middle East and Oceania, delivered from April through September and puts CWT's 2020 exports at 5.635 million pounds of American-type cheeses, 1.19 million pounds of butter (82% milkfat), 1.39 million pounds of cream cheese and 5.95 million pounds of whole milk powder. The product is going to 19 countries.