The information below has been supplied by dairy marketers and other industry organizations. It has not been edited, verified or endorsed by Hoard's Dairyman.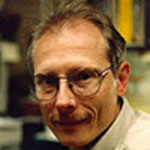 February milk output shot higher, thanks to an increased herd size and favorable weather. The Agriculture Department's preliminary data in its latest Milk Production report shows output at 17.87 billion pounds, up 5.3% from February 2019, however the data is skewed in that February had an extra "Leap Day" of production than 2019, so adjusting for the extra day, output was up 1.7%.
February output in the top 24 states totaled 17.0 billion pounds, up 5.6%, but after adjusting, it was up 2.0%. Revisions added 40 million pounds to the original 50-state January total, now put at 18.8 billion, up 1.1% from January 2019.
Cow numbers in the 50 states in February totaled 9.37 million head, up 9,000 from January and 18,000 above a year ago. The 24-state count totaled 8.84 million head, up 8,000 from January and 39,000 more than February 2019. Revisions added 13,000 cows to the January head count, now put at 9.36 million head, 7,000 above a year ago.
Output per cow in the 50 states averaged 1,841 pounds, after adjusting, up 27 pounds from a year ago or 1.5%.
Adjusting for the Leap Day, California was up 84 million pounds or 2.6% from a year ago. Cow numbers were down 3,000 but output per cow was up 52 pounds. Wisconsin was down 0.8% on 10,000 fewer cows and 1 pound less per cow.
Texas output was up 74 million pounds or 7.0%, thanks to 32,000 more cows and a 21 pound gain per cow. Idaho was up 5.5%, on 27,000 more cows and a 22 pound gain per cow. New York was up 1.9%, thanks to a 38 pound gain per cow. Cow numbers were down 1,000. Minnesota was up 0.3% despite a loss of 5,000 cows. Output per cow was up 23 pounds.
Michigan was up 1.1% on 3,000 more cows and a 6 pound gain per cow. New Mexico was up 2.7%, on 11,000 more cows offsetting a 15 pound drop per cow. Oregon was up 2.0%, thanks to 3,000 more cows. Output per cow was down 7 pounds. Pennsylvania inched up 0.1% on a 61 pound gain per cow, but cow numbers were down 17,000. Vermont was down 1.4%, on 2,000 fewer cows. Output per cow was up 1 pound. Washington State was up 4.0%, on 4,000 more cows and a 48 pound per cow increase.
Most analysts view the report as bearish. FC Stone points out "We are now 7 months into the herd expansion and we're up 55,000 head," and it appears that "Farmers are responding to margins just like they used to."
Dairy cow culling took a drop in February. The USDA's latest Livestock Slaughter report shows an estimated 266,100 head went to slaughter under federal inspection, down 32,400 head or 10.8% from January and 12,800 head or 4.6% below February 2019. The two month total shows 564,600 head were retired from the dairy industry so far in 2020, down 12,700 head or 2.2% from 2019.
Meanwhile, the USDA's latest Livestock, Dairy and Poultry Outlook reports that the 2020 forecast for the number of milk cows was raised to 9.345 million head, 10,000 higher than last month's forecast. Milk per cow is now forecast at 23,780 pounds, 5 pounds lower than the previous forecast. With the higher projection for milk cows more than offsetting the lower projection for milk per cow, the milk production forecast was raised 300 million pounds to 222.3 billion, says USDA.
Powder pulled Tuesday's Global Dairy Trade (GDT) lower, as the world falls to its knees from coronavirus, COVID-19. The weighted average of products offered dropped 3.9%, following the 1.2% drop on March 3, 2.9% on February 18, and the 4.7% plunge on February 4.
Skim milk powder led the declines, down a whopping 8.1%, followed by whole milk powder, down 4.2%, after declines of 3.2% and 0.5% respectively March 3.
Lactose led the gains, up 4.9%, and GDT Cheddar was up 2.6%, after it dropped 4.7% last time. Rennet casein and anhydrous milkfat were both up 1.0%, after the milkfat slipped 1.7%. Butter inched up 0.3%, following its 1.0% rise last time.
FC Stone equated the GDT 80 percent butterfat butter price to $1.8341 per pound US, up 0.6 cents from the last event. CME butter closed Tuesday at $1.7550. GDT Cheddar cheese equated to $1.9950 per pound, up 5.1 cents, and compares to Tuesday's CME block Cheddar at $1.8375. GDT skim milk powder averaged $1.1462 per pound and compares to $1.2460 last time. Whole milk powder averaged $1.2687, down from $1.3389. CME Grade A nonfat dry milk closed Friday at 98.75 cents per pound.
In trade news of a brighter note, the Canadian Parliament approved the United States-Mexico-Canada Agreement (USMCA). US Secretary of Agriculture Sonny Perdue stated; "USMCA is a great victory for America's agriculture industry, and I am pleased to see Canada's Parliament approved the deal. USMCA locks in and expands access to our neighbors to the North and South." He also pledged to continue to work with both Canada and Mexico in implementing this agreement.
Checking the latest demand data, American-style cheese disappearance in January plummeted to the lowest level of any month since July 2017, according to analysis by HighGround Dairy (HGD). "January marked the sharpest year over year percentage decline since July 2011," says HGD.
Butter domestic disappearance was down versus last year's record high January demand but still marked the highest January domestic demand since 2016, aside from the prior year, according to HGD.
Domestic nonfat dry milk disappearance dropped to the lowest January volume on record but "was on trend with the declines also seen in November and December," says HGD.
HGD's Lucas Fuess warned in the March 23 Dairy Radio Now broadcast that they expect a severe decline in restaurant and food service sales, which are a key driver of dairy demand, however retail and grocery demand has been exceptionally strong and in some areas excess milk has been flowing into Midwest fluid plants which, in some cases are seeing record sales.
Demand depends on how long quarantines and social distancing remains in effect, he said, all of which have occurred just as we reached peak spring flush milk volumes. The resulting lower milk prices will hit dairy farmers just as they were starting to get used to profitable prices again, after several years.
Fuess says they are closely monitoring trade, especially as things improve in China. They expect there will be some increase in demand there but that is dependent on where inventories are overall.
FC Stone echoes those remarks on consumer demand, writing that "while toilet tissue and bottled water are flying off retails shelves throughout the country, dairy products are also being swept up. Everything from ice cream to fluid milk seems to be on the short shopping list for consumers and manufacturers are feeling it."
FC Stone's Dave Kurzawski says "We estimate about half of the cheese that moves at food service is on pizza. As long as people are comfortable having pizza delivered, some of the blow to food service is going to be buffered. If you combine with to-go/drive throughs still open, maybe the dairy hit won't be as bad as feared," though "The presumption is demand will drop off significantly."
"Generally, we'd expect the lion's share of this (excess milk) to get pushed into Class IV markets with spillover into Class III," he wrote. "However, this is not the Christmas shut down. This is not summer break. This is survival time. We expect some additional fluid milk to slosh around, but we don't think it will be quite as bad as expected. We're not comparing this to Christmas in the slightest."
The USDA's Dairy Outlook also spoke to the situation, stating; "There are two types of potential effects of the coronavirus (COVID-19) on the US dairy industry. First is supply chain disruptions and second is the lower global demand for dairy products resulting from weaker economic conditions."
"Since data concerning domestic and foreign supply and demand quantities are not yet available for February or March, the extent of the effects on the US dairy industry thus far are unknown. Health authorities are highly uncertain of the severity and duration of the epidemic and macroeconomists are highly uncertain of the potential impact on the global economy," the Outlook states.
"The epidemic caused supply chain disruptions for exports to China. According to a Reuters news report, the average wait time for container vessels at Zhoushan in southern China spiked to more than 60 hours in the week of February 11-17." "Due to travel restrictions for workers returning from the Lunar New Year holiday, several ports in China operated with reduced staffing. Since then, the situation at China's ports has started to improve as many workers have returned to work."
The latest Margin Watch (MW) from Chicago-based Commodity & Ingredient Hedging LLC stated that "Dairy margins deteriorated further over the first half of March as ongoing fallout from the COVID-19 global pandemic weighed heavily on the dairy complex. Social distancing measures enacted by both the federal and local governments to stem the spread of the virus are causing significant anxiety as they negatively impact demand. The Class IV market in particular has come under extreme pressure with both butter and powder prices falling sharply."
The MW warned; "There are also supply concerns stemming from uncertainty over how milk processors may have to handle an outbreak of the virus among employees, with potential plant closures a distinct possibility."
National Milk Producers Federation president and CEO, Jim Mulhern, spoke to assure consumers concerning dairy products, stating; "US dairy farmers are stewards of a product that's harvested around the clock, 365 days a year, and they understand the importance of steady production as well as steady consumption. The US food-supply chain is more than capable of meeting demand, and consumers should be reassured that milk and dairy products will continue to be produced and available in the coming weeks and months."
"Dairy supplies aren't experiencing production interruptions at this time, and dairy farmers and processors will continue to do what they do best: produce safe, quality products every day for consumers in the US and worldwide. We will vigilantly work with all aspects of the dairy supply chain to ensure these products get to everyone who needs them and that, as has always been true, dairy will remain something consumers can count on."
Cash Cheddar block cheese closed Friday at $1.8375, down 3.5 cents on the week but still 26.75 cents above a year ago. The barrels fell to $1.3875 Thursday, lowest CME price since March 11, 2019, setting a new record spread of 47.5 cents, but they closed Friday at $1.43, 7 cents lower on the week, 13.5 cents below a year ago, and 40.75 cents below the blocks. 4 cars of block traded hands on the week at the CME and 5 of barrel.
Midwestern cheesemakers saw a variety of demand responses early week, according to Dairy Market News. If they were primarily a retail based operation, orders were very active. If their focus is on food service and government related buying, they were slow. If they run both, orders were mixed but regardless, they are busy. Milk was at $2 to $6 under Class mid-week but some bottlers were beginning to pull from milk supplies, diverting spot milk into bottling due to what they call the "toilet paper effect," wherein alongside toiletry items, grocery store shelves are being cleared of dietary staples such as milk, eggs and bread.
Cheese demand in the West was close to that of the prior week. While food chain orders are trending down, retailers' intakes have increased due to many end-users stocking up for later usage. Cheese processing continues on an active tone as milk is abundant in the West.
Butter sunk to $1.67 per pound Wednesday, lowest CME price since February 26, 2015, but it rallied Thursday and Friday to close at $1.7550, 5.75 cents lower on the week and 51 cents below a year ago. There were 12 sales on the week.
Butter makers are seeing positives in retail demand, says DMN, but says it's too early to tell whether it is the "toilet paper effect" or whether the retail upticks are early spring holiday demand. DMN says "Food service accounts were not granted the luck of the Irish, this week. Schools and universities have no need to order for upcoming weeks, with state mandated closures ending no earlier than early April in many states. Cream is plentiful. As more milk flows from processing to bottling, also due to the grocery shelf clearances, more cream is being churned, adding to an already heavy supply. Contacts are hopeful that bakery and ice cream needs lend some help, otherwise dumping is expected."
Western butter makers say near-term retail butter demand is strong and certain retail account orders are several times higher than typical. Consumers have been stocking up. While the swell of retail business has kept butter output active, food service accounts are diminishing and butter inventories are steady to growing.
Spot nonfat dry milk was also pummeled, falling below $1 per pound for the first time since April 17, 2019, and it closed Friday at 98.75 cents, down 6.5 cents on the week and 3 cents below a year ago. 50 cars traded hands on the week.
Dry whey saw a Friday close at 33 cents per pound, down 1.75 cents on the week and even with a year ago, with 7 cars exchanging hands on the week.
The April Federal order Class I base milk price is $16.64 per hundredweight, down 82 cents from March but 88 cents above April 2019 and the highest April Class I since 2014. That put the 2020 Class I average at $17.67, up from $15.54 at this time a year ago and compares to $14.29 in 2018.