The information below has been supplied by dairy marketers and other industry organizations. It has not been edited, verified or endorsed by Hoard's Dairyman.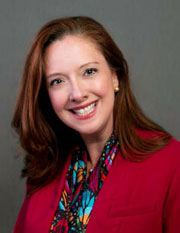 Not even an international pandemic can stop a farmer. From sunrise to sunset, Hoosier farmers are working diligently to keep the food, feed, and fuel supplies moving in Indiana.
An advocate for these intrepid men and women, Courtney Kingery, CEO of Indiana Soybean Alliance, Indiana Corn Marketing Council, and the Indiana Corn Growers Association, is working tirelessly to provide the resources our farmers need to be successful even in this time of uncertainty.
Because the health and safety of our community is of the utmost importance to us, we elected to cancel last week's National Ag Week. Kingery was going to be our guest speaker and we were very excited to have a full house to hear her speak. Though she wasn't able to be here in person, she wanted to share a special message about agriculture in Indiana.
Full video: https://www.youtube.com/watch?v=z2gWSGA6va8