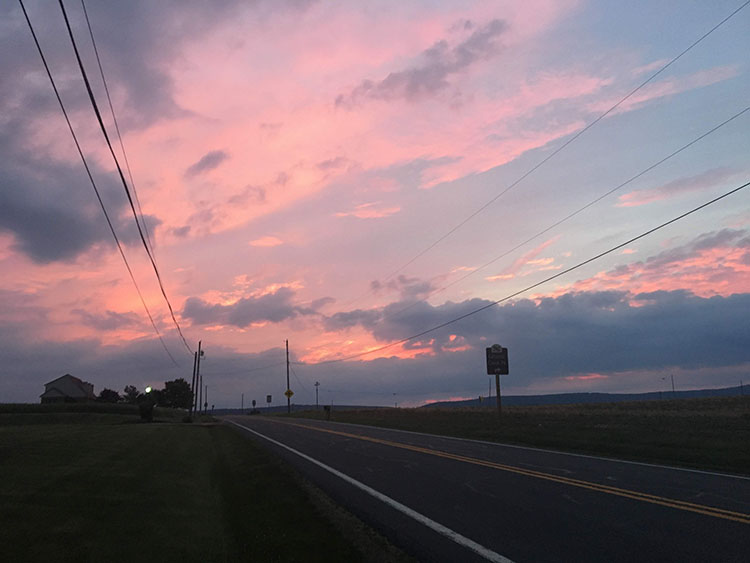 Over the last month, all kinds of conferences, sports games, and special events have been canceled. Unfortunately, holidays and life events can't just be put on pause. For many people, Easter celebrations were probably very different this year without the ability to travel or get a large group together. It felt strange, no doubt about it, and maybe a little sad, too. Hopefully you were able to at least spend some virtual time with loved ones or celebrate at home.
Without all of the celebrations that might have been missed in these past weeks, including birthdays, anniversaries, and end-of-school preparations, it can seem like there's not much to look forward to. Even though dairy farms are, of course, still operating, having no social gatherings, no matter how casual, makes it easy to get lost in the stream of days. Many people are in the same mindset right now.
Ironically, those special events that can't be postponed can help us get through such a confusing time. A pandemic can't cancel the fact that, for me, Easter is the mark of spring and the renewal of life — something we all could certainly use some more of right now. We can witness life every day as the weather slowly warms, fields are prepared for planting, and animals are born. Maybe a birthday in your family provides some light this month. If nothing else, designate a special day and celebrate with those around you!
There's a lot of uncertainty in the world right now, and that's an understatement. One thing we can know for sure, though, is that we will be able to gather again. There will be holidays and parties and community events, hopefully sooner rather than later at this point. When those happen, they're sure to be more rejuvenating and exciting than we remembered, because we might even appreciate their timeliness a little more. Who knows, maybe we'll need one terrific celebration to combine everything we missed the first time!
---
Katelyn Allen joined the
Hoard's Dairyman
team as the Publications Editor in August 2019. She manages the development, editing, and marketing of the variety of resources offered through the Hoard's Dairyman Bookstore. Katelyn is a 2019 graduate of Virginia Tech, where she majored in dairy science and minored in communication. Katelyn grew up on her family's registered Holstein dairy, Glen-Toctin Farm, in Jefferson, Md.