The information below has been supplied by dairy marketers and other industry organizations. It has not been edited, verified or endorsed by Hoard's Dairyman.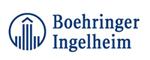 Boehringer Ingelheim is now accepting applications for its fourth annual Producers for Progress Recognition Program. The program commends dairy producers who demonstrate a commitment to the well-being of animals, consumers and the industry through the judicious use of antibiotics.
The top producers, selected by a panel of industry-expert judges, will receive the following:
The 2019 grand prize winner, Heidi Fischer of Fischer-Clark Dairy Farm in Hatley, Wisconsin, shares her thoughts on disease prevention through judicious antibiotic use: "Judicious antibiotic use for mastitis means preventing as many cases of mastitis as possible through good husbandry and comfort, vaccinations and parlor protocols. I choose to do what's right for my cows, my farm and my industry."
Fischer demonstrates a proactive on-farm approach to understanding consumer concerns and putting the health and well-being of her cattle at the top of the priority list. Boehringer Ingelheim aims to continue celebrating those producers going above and beyond in caring for their animals through the Producers for Progress Recognition Program.
Application information
Applications are due Wednesday, July 1, 2020, and can be found at Producers4Progress.com or by contacting your Boehringer Ingelheim representative.
Applicants will be asked to answer a few open-ended questions about their preventive management practices, their views on judicious use of antibiotics, and to describe their mastitis treatment protocols.
Three dairy producers will then be selected by the judges to receive the Producers for Progress recognition, based on the following criteria:
Demonstrated understanding of and passion for judicious use of antibiotics
Commitment to animal well-being; and
Being a customer of at least one Boehringer Ingelheim mastitis product
Applicant names and operations will remain anonymous during judging. Prize recipients will be selected and notified by Monday, August 17, 2020.
Are you or someone you know deserving of Producers for Progress recognition? Apply by visiting Producers4Progress.com to fill out the online application form, or contact your local Boehringer Ingelheim representative. Applications are due July 1, 2020.
Boehringer Ingelheim is the second largest animal health business in the world, with net sales of almost $4.7 billion (3.9 billion euros) worldwide in 2018, about 10,000 employees and a presence in more than 150 markets. The company has pioneered advancements in vaccines, parasite-control products and therapeutics that limit pain and slow disease, and aims to create the future of animal wellbeing for pets, horses and livestock by focusing on prevention.
Boehringer Ingelheim's Animal Health Business has a significant presence in the United States with more than 3,000 employees in places that include Georgia, Missouri, Iowa, Minnesota, New Jersey and Puerto Rico. To learn more, visit www.boehringer-ingelheim.us, www.facebook.com/BoehringerAHUS or www.twitter.com/Boehringer_AH.
Boehringer Ingelheim
Improving the health of humans and animals is the goal of the research-driven pharmaceutical company Boehringer Ingelheim. The focus in doing so is on diseases for which no satisfactory treatment option exists to date. The company therefore concentrates on developing innovative therapies that can extend patients' lives. In animal health, Boehringer Ingelheim stands for advanced prevention.
Family-owned since it was established in 1885, Boehringer Ingelheim is one of the pharmaceutical industry's top 20 companies. Some 50,000 employees create value through innovation daily for the three business areas: human pharmaceuticals, animal health and biopharmaceuticals. In 2018, Boehringer Ingelheim achieved net sales of around 17.5 billion euros. R&D expenditure of almost 3.2 billion euros corresponded to 18.1 per cent of net sales.
As a family-owned company, Boehringer Ingelheim plans in generations and focuses on long-term success. The company therefore aims at organic growth from its own resources with simultaneous openness to partnerships and strategic alliances in research. In everything it does, Boehringer Ingelheim naturally adopts responsibility towards mankind and the environment.
More information about Boehringer Ingelheim can be found on www.boehringer-ingelheim.com or in our annual report: http://annualreport.boehringer-ingelheim.com.