This summer has been anything but typical thanks to COVID-19. While we still have three weeks left of summer here in the West, I am already wondering how the next season will go as we navigate the challenges of farm life and back to school from home.
This next season always seems to bring mixed emotions for farm families. We are losing our best farm helpers, but we're also excited to see them return to school. However, this year in Oregon, our kids won't be returning to their classrooms.
I am not going to lie; I am struggling with how we will continue to juggle farm life and learning from home. We definitely had a rough go of it this spring when classes closed. I'm trying to be optimistic as we wait for the final plan of what our remote learning days will look like.
Many of you in the Midwest and East are already back to school. Are your kids in the classroom or learning from home this year? How has the transition gone and how are you balancing it with farm life?
This is definitely a unique situation that no one has had to work through before. Dairy farming adds a whole different dynamic to how we can support learning from home. If anything makes it easier, it's sharing our successes and struggles with each other.
I am trying to give myself and our family grace as we figure out what will work best for everyone while keeping the perspective that this is a global pandemic. Although our dairy farming schedule keeps our plates full, I am trying to find the blessing that at least we can have a little bit of flexibility in our day. We're planning to take advantage of the fact that the farm makes an amazing learning opportunity where so much can be taught outside of the classroom.
---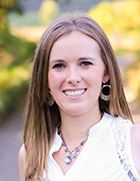 The author is a third-generation dairy farmer from Oregon where she farms in partnership with her husband and parents. As a mother of two young boys who round out the family-run operation as micro managers, Darleen blogs about the three generations of her family working together at Guernsey Dairy Mama. Abiqua Acres Mann's Guernsey Dairy is currently home to 90 registered Guernseys and transitioned to a robotic milking system in 2017.