The information below has been supplied by dairy marketers and other industry organizations. It has not been edited, verified or endorsed by Hoard's Dairyman.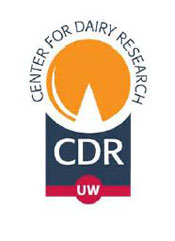 The Center for Dairy Research (CDR) is holding an online course on Dairy Protein Beverage Applications on October 27-29 (course will be held 9 am to 12 pm each day). Attend this course and learn tips for formulating high and low acid dairy protein beverages with good flavor and stability.
This online course is designed for attendees who have a technical background and would like to learn more about formulating dairy protein beverages. The two-day course will provide instruction about the heat processes used when producing dairy protein beverages.
Join CDR for this online course and learn how milk and whey protein ingredients, buffers, hydrocolloids, sweeteners, colors and flavors are incorporated to make shelf stable, ready to drink beverages. If interested in taking this course, don't delay; the deadline to register is Friday, October 13.
Agenda
» Optimizing Dairy Protein Functionality in Beverage Systems
» Understanding Buffer Systems and Acidulants
» Hydrocolloid Functionality
» Lab demo
» Thermal Processes
» Sweetener Systems
» Adding Colors
» Flavor Systems
For more information or to register:
https://www.cdr.wisc.edu/shortcourses/dairy_bev_20
Or contact:
CALS Conference Services
640 Babcock Drive
Madison, WI 53706
Phone: 608-263-1672
Email: conference@cals.wisc.edu