The information below has been supplied by dairy marketers and other industry organizations. It has not been edited, verified or endorsed by Hoard's Dairyman.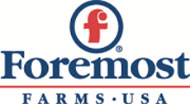 Foremost Farms USA and Diversified Ingredients today announced that Foremost Farms plans to sell its Preston, Minnesota, manufacturing facility to Diversified Ingredients. The final closing on the sale will take place on or before Nov. 18, 2020. Foremost Farms dairy cooperative is Wisconsin's largest cheese manufacturer. Headquartered in Ballwin, Missouri, Diversified Ingredients provides quality products and services to the food ingredient, pet food, and feed industries. The new entity will be called Preston Protein Products and will be a joint venture between Diversified Ingredients and Johnson Farms, Inc. Lime Springs, Iowa.
Built in 1924, the Preston plant offers milk separation, condensing and drying services for organic dairy fluid and ingredient marketers. Foremost Farms primarily focuses its whey products in the infant formula markets. The Preston plant is not set up to meet the demanding requirements of this customer base. Preston is best suited to serve smaller market segments (e.g., organic), as well as to manufacture specialized products that require smaller volumes. Foremost Farms is not well positioned to serve these markets.
"Manufacturing footprints continually evolve and change," said Greg Schlafer, Foremost Farms President & CEO. "While it's difficult to see employees leave the cooperative, an owner focused on building on Preston's established capabilities offers the best opportunity for the plant and its workers," he said. "We invested in the plant three years ago, updating the dryer. It was the right decision at the time. Today, it gives the plant a base to build a future as a viable specialty drying operation with Diversified Ingredients. Diversified Ingredients is an employee-owned company with an excellent reputation. We look forward to continuing to work with them in the future."
"Foremost Farms and Johnson Farms have been valued partners of Diversified Ingredients for over 30 years," said Matthew Collins, Diversified Ingredients Managing Partner. "We are excited about this new chapter of our relationship and look forward to expanding our services into the many specialty markets we service with the drying, separation, and blending capabilities that this facility offers. The Preston manufacturing facility has a long history of manufacturing quality dairy products. We look forward to continuing this tradition and working with the excellent team that has been established."
The 20 employees who work at the Preston plant were informed of the company's plans earlier today. It is the intent of Diversified Ingredients to transition all current Preston Foremost Farms employees to its organization. "Clearly this is not a reflection on our employees in Preston. We are committed to treating our employees with respect and will be working with them and Diversified Ingredients through this transition," said Schlafer.
About Foremost Farms USA
Foremost Farms USA® is a world-class supplier of cheese, dairy products, and ingredients to national and international markets. They offer innovative solutions, technical services and customized products, ingredients and packaging for their foodservice, food processing, distributor and pharmaceutical customers. As a dairy cooperative, they are owned by 1,100 farmers who supply their high-quality milk. Their flexible, diverse plant network allows them to manufacture the products and ingredients that are most in demand – and provide a strong, secure market for their member-owners' milk. For more information call 800-362-9196, visit Foremost Farms USA® on Facebook, or foremostfarms.com.
About Diversified Ingredients
Established in 1987, Diversified Ingredients has been providing quality products and services to the specialty food, pet food, and feed industries for over 30 years. This is accomplished through sustainable partnerships and experienced sales, quality assurance and logistics teams. Diversified Ingredients is an employee-owned company and is headquartered in Ballwin, Missouri. Diversified also owns and operates two transfer storage facilities in Golden City, Missouri, and Meadville, Pennsylvania, as well as a third-party logistics company, Ingredient Logistics Services, which is also headquartered in Ballwin, Missouri.