It seems like everything I see, hear, or read about these days is building momentum toward the impending holiday season. All the holiday preparation has come earlier than usual because extra joy is certainly called for this year. People are busy checking off their gift lists, festive décor is adorning family homes, holiday cards are getting stamped, and all the best seasonal smells are beginning to waft from kitchens.
Considering the past week brought sunny, 70-degree weather to us here in Iowa, that all seemed a bit rushed to me. But today — with crisp air, dropping temperatures, and an earlier sunset — it is moving me into a state of holiday bliss. The holiday season always has me reminiscing about past family traditions and memories from this time of year. It's when people return to their childhood homes and spend extra time with those closest to them.
At this time 18 years ago, my mom took our holiday card photo, which included myself, my three siblings (Emily, Amy, and Lucas), and some calves from our herd. Holiday card photos are often accompanied with a letter or special note giving its recipients a little update on each family member. And, why not let the photo you send with it reflect that?
The letters my mom wrote always included details on how many cows we were milking at the time, any big projects we had going on at the farm, and what each of us kids were up to. When you grow up on a dairy farm, pictures with cows are inevitable and almost expected. It's no shock to me that cows made a special appearance on one of our holiday card photos.
Fast forward to a month ago when it was time to take a family photo to use for this year's holiday card. Our new family pictures contained nine adults (my parents, siblings, and our spouses/significant others) and five little kids (my nieces and nephews). This is a substantial increase from the four kids in that charming, candid snapshot my mom took years ago.
While we didn't include any calves in this year's photo (granted, we did talk about it but ran out of time before evening milking and chores beckoned), the photos were taken at our family farmstead. We took advantage of some of our old farm buildings and one of our hay fields for some natural photos set in the place our family will forever be rooted.
My family wouldn't have any of the same values or memories if it wasn't for our dairy farming lifestyle. My siblings and their children wouldn't have the same sense of responsibility, hard work, stewardship, and family loyalty if we weren't from an agriculture background. These are all values we hold closely, and taking our annual family photo with some sort of farming tie is a wonderful way to pay homage to our roots and bring everyone home for the holidays.
---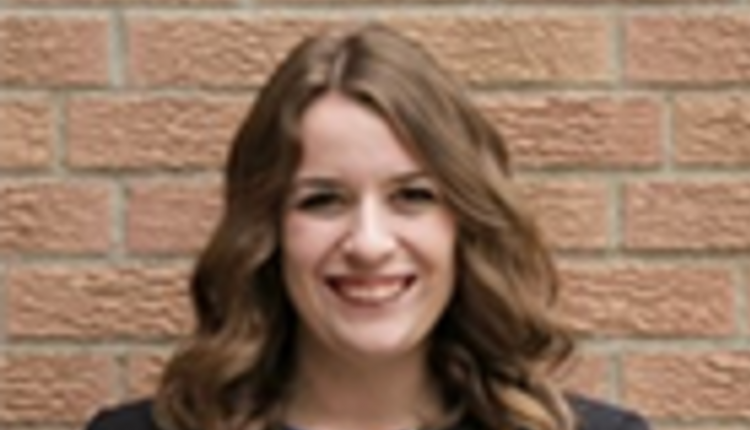 The author dairy farms with her parents and brother near Hawkeye, Iowa. The family milks approximately 300 head of grade Holstein cows at Windsor Valley Dairy LLC — split half and half between a double-eight parallel milking parlor and two robotic milking units. In the spring of 2020, Molly decided to take a leap and fully embrace her love for the industry by returning full time to her family's dairy.