My view today is filled with rain, snow, sleet, and lots of fog (because that's Midwest weather for you). These types of days are when I like to take a little time to myself for catching up on things in the house, completing put off chores and trying to stay a little extra cozy (which is rarely acceptable with the farming lifestyle).
After months of non-stop fieldwork, wet weather forces us farmers to slow down a bit. I've spent the last few weeks in the tractor hauling loads of manure religiously and collecting well over 1,000 cornstalk bales to use throughout the coming year. But today, I spent a lot of my morning putting fresh, clean bedding down for our calves, feeder steers, and replacement heifers so they can stay dry and healthy during this cold, wet weather.
You know that feeling when you crawl under the covers after a long, frigid day to clean sheets and a perfectly made bed? Well, that's the feeling I get to give our animals on days like today. One of my all-time favorite chores on our dairy farm is bedding our calves. No, it's not a fun job to get stuck in the skid loader spreading bales of cornstalks or hand-pitching bales of straw until my arms are ready to fall off; however, within minutes of putting fresh bedding down for our cattle, I'm rewarded in such a heartwarming way.
Calves are just like us — they know how to appreciate a freshly made bed and hunker down for a cozy slumber. Whether they snuggle with others or sprawl out happily, you can tell how much they love fresh bedding — even more than I love a newly laundered quilt.
Every time I bed a group of calves, I stop for just a moment to watch them prance around with excitement and then quickly choose a spot to curl up for a nice, long nap. There really isn't anything sweeter than watching a one-week-old calf contently snoozing in fluffy, golden-colored straw.
In a time where there are so many unknowns and people are bustling around getting ready for the holidays, it's so important that we stop for just a moment to appreciate what's around us. A lot of my time is spent bedding calves, but taking a moment to watch their joy in such a simple thing as a new bale of cornstalks seriously brings a huge smile to my face.
So, whether you're worried about checking off your Christmas shopping list, entertaining your kids this season, or powering through never-ending to-dos at work, take time to notice the little things that are guaranteed to bring a smile to your face. Can you find joy in the ordinary?
---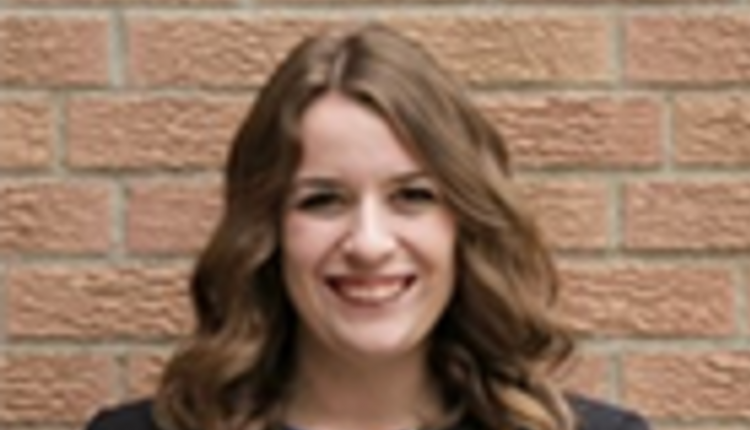 The author dairy farms with her parents and brother near Hawkeye, Iowa. The family milks approximately 300 head of grade Holstein cows at Windsor Valley Dairy LLC — split half and half between a double-eight parallel milking parlor and two robotic milking units. In the spring of 2020, Molly decided to take a leap and fully embrace her love for the industry by returning full time to her family's dairy.