International Protein Sires, also known as IPS, celebrates twenty years as an international bovine genetics corporation. When Ron Sersland bought the fledgling company from founders Marlowe Nelson and Alvin Piper the proven sire lineup and market base provided excellent opportunities for growth. Through Sersland's aggressive business strategy, IPS has experienced rapid development. This expansion came as the result of a superior proven sire lineup along with worldwide marketing through a vast network of independent distributors.
Photo: Ron Sersland, President & CEO International Protein Sires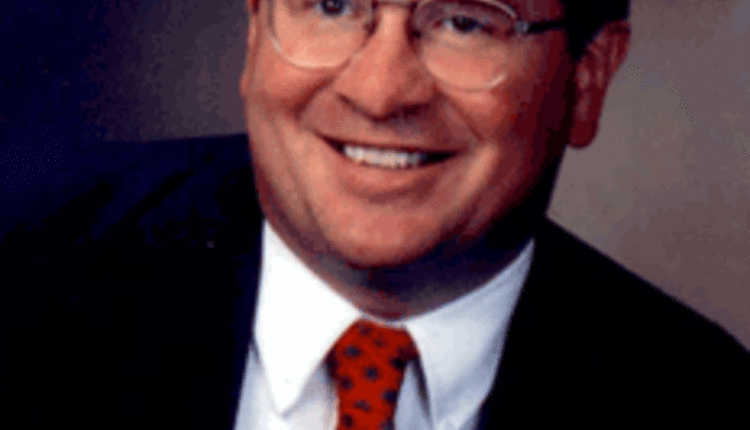 "When I acquired the company in 1999, IPS was fortunate in having a number of popular bulls, including Cook-Farm Starbuck FLIP (EX-94). The founders had also sampled numerous deep pedigreed young sires that strengthened the Holstein lineup when they emerged as proven sires. Three bulls in particular added breeding power to that early IPS offering. The Excellent-94 Starbuck son of Miss Mark Maui (EX-95), 6HO0683 MR MANHATTAN (EX-94), made great milk cows. A bull that stamped outstanding udders was 6HO0699 Regancrest MANDELIN (VG), the Mandel son of Snow-N Denises Dellia (EX-95). With 9,700 daughters, 6HO0699 MANDELIN was known for his great udders in Canada, Great Britain, Italy, Spain and the United States. And, 100HO9047 J-Lopes Majic MOONSHINE (EX-91) gained popularity among commercial dairy farmers as a result of their longevity," Sersland reflected.
Sersland went on to comment, "We have had an excellent working relationship with several European A.I. companies through joint sampling ventures. This has allowed us to expand our progeny-testing program. The European and Asian market continues to flourish. We have also experienced an exceptional boon in the Latin American and Middle Eastern countries since purchasing IPS."
Through Sersland's experience growing up on a registered Holstein dairy farm in Iowa and working in allied dairy businesses, he gained an appreciation for dairy farmer preferences. "Purebred breeders and dairy farmers alike prefer sound, long lasting cattle. Therefore, our business is breeding cattle… not numbers! We do not chase the hot numbered cattle. We may develop a young sire with elite numbers, providing the bull resulted from a balanced mating. But, they must descend from dependable, deep cow families. This philosophy has served us well over the years," Sersland shared.
An important facet of the IPS business plan includes high quality semen. Logically, superior conception rates are the result of high quality semen. "From the very beginning, IPS semen has been known for exceptional fertility. The IPS bulls typically receive favorable rankings by USDA for Semen Conception Rate. It does not matter if the semen is from a highly popular proven bull or a young sire, all IPS semen is packaged with a minimum of thirty million sperm per straw. This commitment has gained favor with dairy farmers throughout the world," he reflected.
Purebred breeders have an opportunity to realize substantial income from their breeding as IPS offers no-cap lease contracts. "If breeders desire a large potential income from a special bull they have bred, we can offer an attractive lease program. Many breeders have found that having their bull in the IPS proven sire lineup has resulted in sizable financial benefits," Sersland asserted.
A successful business is the result of satisfied customers. In the case of IPS, registered breeders and commercial dairy farmers who have milked daughters of IPS bulls are their most loyal customers. "Customer satisfaction is very important. We are conscientious about the bulls we develop and enter into our proven lineup," he indicated. IPS has shown substantial growth eleven of the past twelve years which is further testament to their customer loyalty.
The following are highlights lifted from the IPS sire directory. 6HO1151 Wa-Del Rice HOGAN is the #1 Titanic son and a breed leader for foot and leg composite. 6HO1068 Dev-Lin Matt Dari DYNASTY is the popular Roylane Jordan son with great type traits. 6HO1036 Mr Crescentmead ARROW is a prominent type and udder composite bull. ARROW is a Durham son from an Excellent-94 daughter of Comestar Lee.
IPS now has three proven Holsteins in the top five for milk, an industry accomplishment not seen in recent times. 6HO1150 YANKEE is #3, 6HO1156 LUCIFER is #4 and 6HO1030 LILYMAN is #5. A very popular genomic proven young Red & White sire is 54HO0552 Hylite BARBWIRE-Red. Backed by four generations of Excellent dams and sired by Shaquille, BARBWIRE-Red is +1737 GTPI along with a very high type score of +3.35.
Sersland is excited with the growth of IPS as the company celebrates their twenty-year milestone. However, he is more thrilled with the growing reports of satisfied customers resulting from the integration of IPS genetics into their breeding programs. Located in Rock Springs, Wisconsin, you may learn more about IPS through their website, http://www.ipssires.com/ or by calling toll free: 1.800.542.7593.
08.01.2011