The "farm kid" identity definitely carries a weighted list of stereotypes — some may be perceived as negative while others prove to be a positive in the job and internship search.
I grew up a farm kid through and through in a rural town where I attended our local public school filled with people who had a good sense of the agricultural community surrounding them. I spent weeknights, weekends, holidays, and summer breaks working on the farm with my family. It wasn't until I started college that I realized the impact being a farm kid has on how you're perceived.
I interviewed via video chat for my first on-campus job in the summer months leading up to the start of my college career at a small, liberal arts four-year institution. This was the first experience of many where someone told me they could tell I was a farm kid during an interview or while carrying out job duties. At first, I was unsure if being a farm kid was a good or bad trait in the interviewer's eyes, but she was excited about my potential work ethic and sense of responsibility. Throughout my three and a half years of college in that particular job, my boss regularly commented on the way I would do things and manage work that was unparalleled in the employees who weren't raised on a farm.
Fast forward to four years ago when I graduated in December with my bachelor's degree. In the years leading up to graduation, I would typically be solidifying my summer internship plans around this time. So, while there are so many things going on in the world right now, I find myself thinking about college students that are working on their summer plans.
Internships are one of the best things I've done in my life — each internship prepared me socially and skillfully for my personal life, building relationships, succeeding in different jobs I held after graduation, understanding varying points of view, and even in life as a dairy farmer.
It was never really a question for me as to what I'd spend my summers doing as a college student. My goal every summer of college was to have a unique internship that would give me new experiences and broaden my work portfolio. Plus, it was a way for me to investigate living in different sized cities and try out various communities. While my parents undoubtedly could have used an extra hand during the summer months, they were so supportive of me and my siblings gaining new experiences off the farm. I was, of course, home many weekends and took time off when possible to help with regular chores or harvest.
My internships ranged from doing marketing and event planning for a chamber of commerce in small-town Iowa to writing marketing pieces for an agriculture-based advertising agency in Minneapolis, Minn., to doing graphic design and managing hospitality/fundraising events for our Iowa State Fair Blue Ribbon Foundation.
One common thread followed me from college jobs and summer internships to post-graduation careers — I identify as a farm kid. Being the stereotypical farm kid in the job market is such a plus. We are immediately marked with traits of having immense work ethic, being immeasurably responsible, coming up with practical solutions, handling high-pressure situations, and so much more.
My advice to anyone seeking an internship or new job is to embrace being a farm kid if you have the pleasure of calling yourself one. And, do the rest of us farm kids a favor — live up to the hype and boost the positive stereotype you've been given through having a farming background. I, for one, am honored and grateful to be a farm kid.
---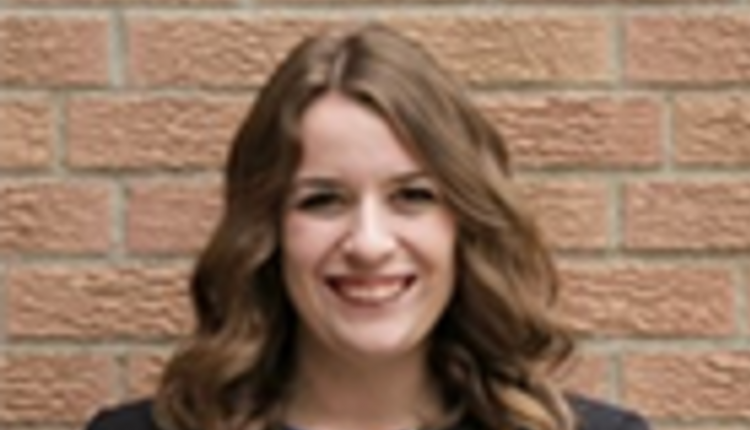 The author dairy farms with her parents and brother near Hawkeye, Iowa. The family milks approximately 300 head of grade Holstein cows at Windsor Valley Dairy LLC — split half and half between a double-eight parallel milking parlor and two robotic milking units. In the spring of 2020, Molly decided to take a leap and fully embrace her love for the industry by returning full time to her family's dairy.