There's no denying the turmoil our political climate in this country has been in, and there has been much chatter in the dairy industry as a new administration implements changes. While who is in office ultimately does have an effect on our dairy businesses, I write this definitely not to stir the pot on political sides, but to encourage how our voices will be needed. We can't complain about policy if we are not willing to engage in the process.
One of the main areas I see concern around is environmental issues. In this area I think we are on the right path with our proactive Net Zero Initiative. We also have a powerful narrative to share, as our connection to the land is generations deep. The environment has always been an important part of farming. We can share how we can strive and continue to do better, while also keeping an open dialogue of what is realistic within our means.

With margins already stretched so thin, there is no doubt that policy can also affect the business side of our farms. Especially in this area I think we have to raise our voices to advocate for our unique industry. Raising awareness of how we operate and how policy can affect us can make quite the difference.
Change can be hard, but we have to hold hope for circumstances in the future. But in addition to hope, we have to be willing to be involved in the process. We have to raise our voices at the local, state and national levels about how policy changes can affect the dairy industry.
---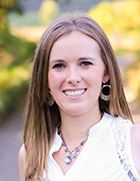 The author is a third-generation dairy farmer from Oregon where she farms in partnership with her husband and parents. As a mother of young sons who round out the family-run operation as micro managers, Darleen blogs about the three generations of her family working together at Guernsey Dairy Mama. Abiqua Acres Mann's Guernsey Dairy is currently home to 90 registered Guernseys and transitioned to a robotic milking system in 2017.