For many people, like myself, placing the classes of the Hoard's Dairyman Cow Judging Contest was an annual tradition at one of the first 4-H meetings of the year. For others, it's an FFA activity, and maybe the chapter advisor even sent in their own entry (with or without the assistance of their members…right?). Families gather around kitchen tables to debate the merits of each cow with one another.
If any of this sounds familiar, you probably know that the deadline for submitting your entries is nearing. If you're new to the judging contest, don't worry: you still have until March 25, 2021 to turn in your individual and group placings.
Every year, thousands of people from across the country and around the world put their dairy judging skills to the test by entering the Hoard's Dairyman Cow Judging Contest. Some are trained judges, others are novices, and many are somewhere in between. But no matter your experience level, the contest is family-friendly fun with a bit — okay, maybe a healthy dose — of a competitive edge. If you've ever worked with or around cows, you have an idea of what makes a productive animal. Why not put that to the test for some bragging rights?
If you're still not convinced, here are 10 more reasons to enter the cow judging contest today:
10. You can enter as an individual, with a 4-H club, FFA chapter, or college team, and with a family. More entries means more chances of winning.


9. Okay, so you've entered before and never won. A new year means a new contest. Maybe the third, 10th, or 50th time is the charm!


8. It's a free way to impress your friends or family with your knowledge of cows.


7. There's no need to mail in your entry; just make an account and enter your placings at judging.hoards.com. You'll be able to see each class of cows just like in the magazine, and you can even come back and switch your placings before submitting them if you change your mind. This is a great option for groups, especially if you are meeting virtually!


6. Have you ever read the officials' placings and thought, 'That's how I placed them!' only to remember that you never sent in an entry blank? Save yourself the heartache this year. Send us your placings so we can count them.


5. No reasons will be taken (unless your local judging coach has other ideas).


4. You can compete with people from all over the world from the comfort and warmth of your living room. You're probably stuck at home anyway; let's make it exciting.


3. You'll get to scrutinize some of the most impressive cows in the country. This year's contest features Brown Swiss, Holstein, Red & White, Ayrshire, and Jersey classes.


2. There are cash prizes in each category. First place in each of the eight divisions is worth $100.


1. March Madness is just around the corner, and what better way is there to warm up that competitive spirit than by judging cows?
You can send in your entries online at
judging.hoards.com
or to our office at 28 Milwaukee Ave. W, Fort Atkinson, WI 53538. If you need extra copies of the classes, just give us a call at 920-563-5551 or email
judging@hoards.com
with your address and number of booklets needed. We hope to see your entries before March 25!
---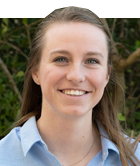 Katelyn Allen joined the Hoard's Dairyman team as the Publications Editor in August 2019 and is now an associate editor. Katelyn is a 2019 graduate of Virginia Tech, where she majored in dairy science and minored in communication. Katelyn grew up on her family's registered Holstein dairy, Glen-Toctin Farm, in Jefferson, Md.