It seems that agriculture has become the scapegoat for all the world's problems. Lately, the headlines appear to splash it in every direction. We are to blame for basically everything.
And just when you think you've seen it all, the animal rights activists remind us they are not afraid to push the precedent. I just shook my head when they introduced ballot initiative 16, or PAUSE, in Colorado, which would redefine the state's animal cruelty laws to include livestock and fish. Well, the same group has now brought an eerily similar initiative, ballot initiative 13, or IP-13, to my home state of Oregon.
This group is "End Animal Cruelty," newly formed by David Michelson to introduce these two ballot initiatives. IP-13 would essentially eliminate every exemption from animal crime statutes that livestock producers fall under for animal husbandry and management practices. Oregon already has some of the most comprehensive animal abuse laws and this is set to remove those exemptions not only for farming and ranching, but also hunting, fishing, trapping, research, and even pest and vermin control.
Oregon would become a sanctuary state where any acts besides animal medical care would be criminalized. It would ban the slaughter of animals and only allow them to be harvested once they met a natural end to their life. Farm animal welfare practices like dehorning and castrations would bring felony charges when done in the presence of a minor. And the breeding of animals, including artificial insemination, would classify as sexual assault of an animal.
This ballot initiative is in the early stages in Oregon and still has a lot of work to do before even possibly making the ballot in 2022. An initiative like this has never passed in America and there is a total absence of precedence, which makes this seem totally unlikely to actually go anywhere.
But just assuming that the ridiculous and outlandish aspects of these proposals will lead to their failure is exactly where we can't let our guard down. We must continue to uphold our standards of animal welfare.
---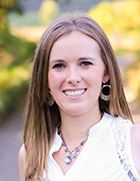 The author is a third-generation dairy farmer from Oregon where she farms in partnership with her husband and parents. As a mother of young sons who round out the family-run operation as micro managers, Darleen blogs about the three generations of her family working together at Guernsey Dairy Mama. Abiqua Acres Mann's Guernsey Dairy is currently home to 90 registered Guernseys and transitioned to a robotic milking system in 2017.