There's one job on our farm that everyone gets involved with at one point or another. It's a looming, tedious task that rears its head in the midst of spring planting, school wrapping up, and temperatures rising.
If you're active in growing crops, you've likely either spent hundreds of hours doing this mundane chore or maybe you were blessed with being oblivious that this is even a thing. That's because soil type and location of cropland are the main factors that determine whether or not a farmer needs to do the not-so-glamorous chore of picking rock from their fields.
Whether you're just grasping the concept of picking rock or are nodding in agreement over our shared experience, I think we can all agree that searching fields for rocks over the course of days and even weeks sounds pretty blah. It's a grimy, sweaty, tedious, and ongoing task that can be done on the hottest, gustiest, or rainiest of days.
Here's my quick explanation for those who really have no idea what rock picking is or why in the world farmers deem it a necessary evil. In short, some fields are rockier than others. Large rocks can break equipment very easily, resulting in costly repairs, valuable time lost, optimal weather wasted, and so forth. So, farmers that have fields with a decent amount of rocks spend a lot of time during planting season going over their fields with a rock-picking implement or using manual labor.
On our farm, we scan all our fields for rocks — usually picking up anything bigger than a softball that's sticking up from the ground. In recent years, we've done a first pass over every field with our tractor and pull-behind rock picker, eliminating some of the heavy lifting. However, since I could walk and still today, we also drive an ATV with a roomy bed or attached cart in narrow passes across each field, stopping any time we see a rock that needs to be cleared, loading up our cart, and then taking breaks to dump our load of rocks in large piles along the fence lines. Okay, that wasn't overly quick, but I hope that gives you some background on the Olympic-like sport of rock picking.
While I will never simply state that rock picking is fun, our family and employees over the years have found ways to make it a bit more bearable. From listening to music, sharing stories, or turning it into a game, picking up rocks is more enjoyable (or at least tolerable) with a companion.
When I was growing up, my parents and three siblings were all involved in rock picking. To my surprise, I have some distinct memories of doing this chore. When I was younger and not much help with the actual task at hand, I would tag along with my family and find little, pretty rocks to add to my collection. As we got older, we kids would set off to pick rocks as a team.
To spice up our rock-picking days one summer, my sister, Amy, started treating this chore like we were at an auction. We'd holler the classic auction ring man "YUP!" whenever we spotted a rock. For some reason, that was way more fun than telling the four-wheeler driver to just "stop." Back then and even when we pick rock today, my mom sets aside some of the prettier large rocks to use as landscaping blocks throughout the farm.
Who knew I had so much to say about the simple task of picking up rocks from a field? While it's certainly not a glamorous chore (not that much of farming is), it's something that has to be done. I'm fortunate to have had some fun rock-picking partners in crime over the years — from my mom and siblings to other farm employees and even my nephews.
---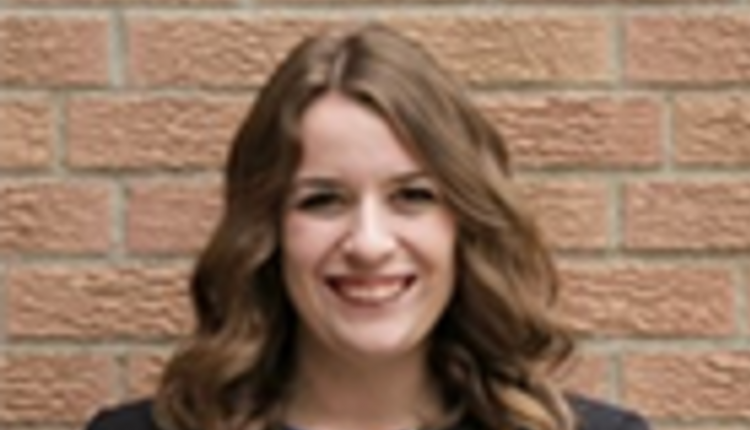 The author dairy farms with her parents and brother near Hawkeye, Iowa. The family milks approximately 300 head of grade Holstein cows at Windsor Valley Dairy LLC — split half and half between a double-eight parallel milking parlor and two robotic milking units. In the spring of 2020, Molly decided to take a leap and fully embrace her love for the industry by returning full time to her family's dairy.