The information below has been supplied by dairy marketers and other industry organizations. It has not been edited, verified or endorsed by Hoard's Dairyman.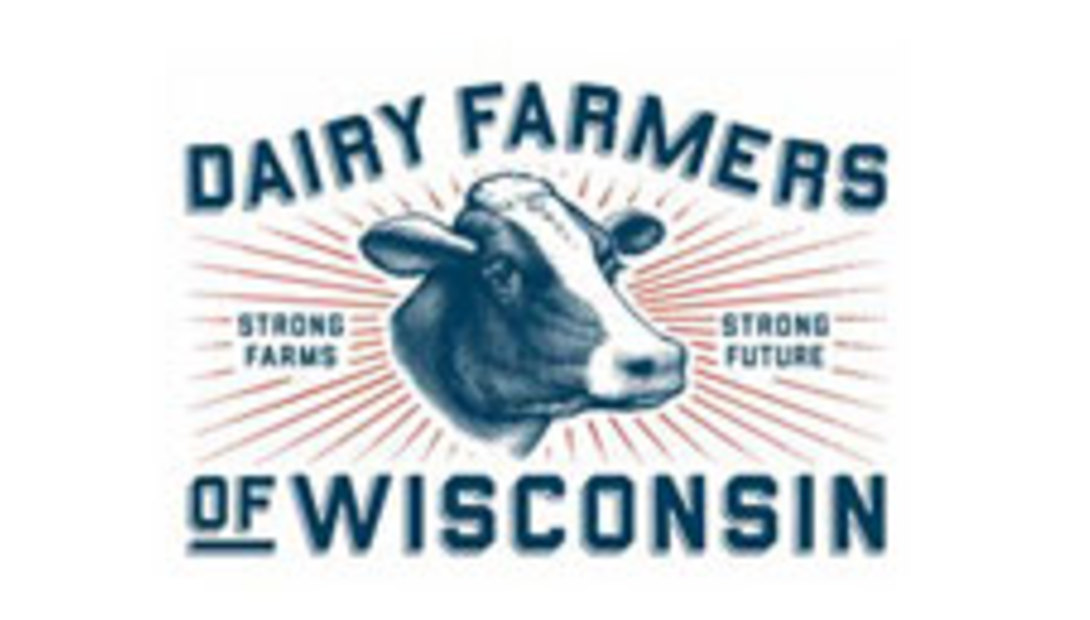 Abigail Tuma
of Shawano Community High School has been selected as the 2021 Wisconsin and Section 4 recipient of the Spirit of Sport Award presented by the WIAA and the Dairy Farmers of Wisconsin, as well as the National Federation of State High School Associations.
The Spirit of Sport Award was created by the NFHS and adopted by the WIAA in Wisconsin and sponsored by the Dairy Farmers of Wisconsin. The award recognizes individuals who exemplify the ideals of the spirit of sport that represent the core mission of education-based athletics.
Tuma, a senior on the Hawks' volleyball team in 2020, played defensive specialist and setter for a team that compiled a 4-6 record with a schedule limited because of COVID-19 restrictions. They also participated in the Tournament Series in Division 1.

<!-no ad-->
She was diagnosed with Medulloblastoma, a type of brain cancer, in the fall of her sophomore year. She underwent a six-hour surgery and experienced a number of side effects, including severe nausea over the course of the following 18 months. Following surgery, she was hospitalized for several weeks before she began six straight weeks of radiation and almost a year of chemotherapy.
With constant treatments and daily visits to the hospital, Tuma lost all of her hair and struggled to maintain weight, and she was placed on a feeding tube until the spring of 2020.
Throughout her experience, she maintained a positive attitude and didn't complain about her fight against cancer. She attended all practices and games – if her treatment schedule allowed – and maintained her academics to be named to the honor roll. She was also honored as the recipient of the Shawano Pride Award.
Tuma completed her cancer treatments last fall, and her MRI revealed she is cancer free. Having completed her varsity eligibility, she is currently playing co-ed club volleyball. She is also a member of the student council and the Future Business Leaders of America, and she volunteers to supervise children during recess at Hillcrest Primary School in Shawano.

The 2021 national recipient of the award presented by the NFHS is Hayden Holton, a former student-athlete at Elmore County High School in Eclectic, Ala. He graduated from Elmore County in 2020 as an accomplished student-athlete, earning academic and athletic honors for his four-year career in four sports.
In September 2016, during the first semester of Holton's freshman year, his parents were killed in a double shooting in his home. In addition to becoming an orphan, his older brother was charged with the murders, which were later dismissed.
Holton returned to the football field as a junior and earned all-county and all-region honors as a tight end. In addition, his football and basketball teammates voted him team captain and was named most improved player on the baseball team and participated in soccer.
The National High School Spirit of Sport Award was started in 2008. Including this year, 12 individuals and three teams have been chosen as national award recipients.

Nominations for the award are generated through NFHS member state associations and reviewed by the NFHS National High School Spirit of Sport Award Selection Committee composed of state association staff members. While the national winner will be recognized June 29 at the NFHS Summer Meeting in Orlando, Fla., the section winners are recognized within their respective states and will receive awards before the end of the current school year.
As the Wisconsin recipient, Tuma will receive an award sponsored by the Dairy Farmers of Wisconsin. She will be presented with the award and recognized at the 2021 WIAA Annual Meeting on May 26. If the Annual Meeting is not conducted because of COVID-19 restrictions, Tuma will be recognized with a virtual presentation that will be posted on the WIAA website.
Finalists for Wisconsin's nomination for the Spirit of Sport Award included Tuma, Jasmine Bertschy of Valders High School, Michael Krouser of Milwaukee Juneau High School (MacDowell Montessori) and Ben White of Middleton High School.
Jasmine Bertschy – Valders H.S.
Bertschy is a four-year participant in cross country and a two-year member of the track & field team who has survived a life-threatening medical condition that has left her legally blind.
In the fall of her sophomore year, she made two trips to the hospital with stomach pain, and on Nov. 5, 2018, she collapsed at home and went into cardiac arrest en route to the hospital. She was intubated to supply life-sustaining oxygen. Doctors discovered a perforation in her stomach, which led to serious complications, including an infection and septic shock. Bertschy spent 12 weeks in the hospital.
The brain damage from the lack of oxygen and infection caused a significant loss of vision. She endured 13 surgeries, multiple blood transfusions and a feeding tube during her recovery.
She returned to practice and competition in the fall of 2019 with assistance of a tether to a WIAA-approved guide runner, who ran alongside her in practices and meets.

Michael Krouser – Milwaukee Juneau H.S. (MacDowell Montessori)
Krouser is a member of the cross country and basketball teams who has endured an anguishing and tragic incident, continuing to participate in interscholastic athletics and engage with the school community.
Krouser's sister died in December, 2017, after suffering a brain injury and infection following an alleged beating by her mother, who was charged with child neglect resulting in death. He lived with his sister and one other sibling in a home with no heat or running water and scattered with filth, according to news reports.
He has spent the last three years moving to several group home placements. During his senior year, Krouser has lived on his own and continues to engage and participate in school athletics and activities, including serving on the school council.
Ben White – Middleton H.S.
White is the assistant athletic director and activities coordinator at Middleton High School after a 19-year stint as the boys volleyball coach. He was diagnosed with Diffuse Large B-Cell Lymphoma in September, 2019.
White endured a year-long treatment for cancer, which is now in remission. According to Middleton Athletic Director Jamie Sims, not only has White conquered cancer, he has done it in a way that inspires all who comes in contact with him through his "resiliency and dedication to excellence for all students and staff."
One month prior to his diagnosis, White's friend and former Middleton Athletic Director Bob Joers was diagnosed with pancreatic cancer. The two battled the disease together and was an important part of each's support system. Sadly, Joers lost his battle with cancer in May, 2020.
White led the Cardinals' boys volleyball team to over 400 victories, 13 Big Eight Conference titles and 11 WIAA State Tournament appearances. He was named conference coach of the year six times, state coach of the year twice and NFHS regional coach of the year once.
The Dairy Farmers of Wisconsin is a proud sponsor of the WIAA Spirit of Sport Award. The organization exists to be a tireless advocate, marketer, and promoter for Wisconsin dairy farmers and to drive demand for Wisconsin's dairy products. The organization represents Wisconsin farm families and works to increase the sale and consumption of Wisconsin milk and dairy products, as well as build trust in dairy farmers and the industry. Organizational initiatives include generating national publicity, managing digital advertising, and driving sales, distribution and trial through retail and foodservice promotions. Dairy Farmers of Wisconsin also supports in-school education about the benefits of dairy and funding for the Center for Dairy Research at the University of Wisconsin-Madison. For more information, visit wisconsindairy.org and follow on Facebook.
The WIAA, as defined by its Constitution, is a voluntary, unincorporated, and nonprofit organization. The membership oversees interscholastic athletic programs for 515 senior high schools and 48 junior high/middle level schools in its membership.