The information below has been supplied by dairy marketers and other industry organizations. It has not been edited, verified or endorsed by Hoard's Dairyman.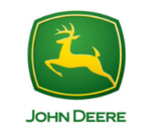 John Deere is showcasing a variety of equipment and technology for today's farmers, along with the latest information of interest to you and your audiences, at the 2021 Farm Progress Show, Aug. 31-Sep. 2 in Decatur, IL.
<!-no ad-->
John Deere invites you to stop by its outdoor display and planned demonstrations at Farm Progress to see the products listed below and to talk with experts about the equipment available. Products to be displayed at the show include:
9RX Tractor / 2660VT
8RX Tractor / 1775NT Planter with ExactRate
6R Tractor / 1745 Planter
Deere 616R Sprayer with See & Spray Select
Hagie STS12 Sprayer
Airboom System John Deere Chassis
S780 Combine / C12F folding corn head
X9 Combine / HDF Draper
5M Tractor with M15 Rotary Cutter
6M Tractor with loader / 560M Round Baler
1R Tractor with loader / implements
3R Tractor
Z-Track Mowers
Gator Utility Vehicles
324G Skid Steer
Field demos to include: X9 Combine with C16F Header; S780 Combine with C12F Header; 8R Tractor with grain carts; 9RX Tractor with 2660VT Variable Intensity Tillage tool; and 9RX Tractor with 2680H High Performance Disk.

This equipment, along with numerous John Deere product and service experts, will be available at the outdoor display and field demonstration areas to provide you with an up-close, first-hand view of the equipment and to answer your questions.
For questions or to schedule interviews with Deere subject matter experts at the trade show, please contact Eric Hodson at 913-449-6260 or
Eric.Hodson@modop.com.