In a topsy-turvy, upside down world, there's been a bright light at the end of this long summer. My social media feed is full of farm kids back at the fair and fall sports!
There's no doubt the last year — well, 18 months — have been crazy. I know for many farm kids, one of the biggest disappointments through this pandemic was the cancellation of just about everything. Our kids work hard on the farm, and those extracurricular activities are so important for their well-being.
I may be pretty biased and think that farm-raised kids are basically the best out there, but watching them get to pursue their passions and interests is the biggest reward.

Plus, there's definitely no doubt about the positive lessons that these fair projects and sports instill in our kids. Big life lessons are being instilled in every fair barn aisle. Friendships that form can last lifetimes. And they might even have a bit of fun along with the hard work.
It's been a joy to finally see those smiles behind the ribbons again and the hard work paying off through the sweat on the field. This busy time of year sure brings joy.

---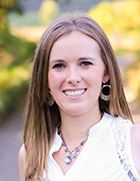 The author is a third-generation dairy farmer from Oregon where she farms in partnership with her husband and parents. As a mother of young sons who round out the family-run operation as micro managers, Darleen blogs about the three generations of her family working together at Guernsey Dairy Mama. Abiqua Acres Mann's Guernsey Dairy is currently home to 90 registered Guernseys and transitioned to a robotic milking system in 2017.