Many jokes about Carhartt gear can be found throughout social media. What was once an outfitter solely for those performing manual labor is now on trend for the masses to wear. I can't help but wonder if the splatters bleached by sanitizer onto our coveralls add value like the trendy rips in the knees of designer jeans.
I recently hired a contractor for a job at one of our manufacturing plants after receiving many recommendations for his company from my colleagues. He had been doing work for our sites for decades, and he was known for never letting us down. He goes by a nickname that is more commonly used for teasing nowadays than a proper reference, but there's no joking with that being what he prefers to be called.
The administrative assistant at the office raised her eyebrows when he showed up in the lobby and gave me a funny look when she announced who was there asking for me. He greeted me with a firm handshake. He was wearing pinstriped bib overalls with more pockets than I could count. He had a long, gray beard which fit the description for a Duck Dynasty cast member perfectly. We reviewed the proposed scope of his duties within the project, and he was soon hired for the job.
On the day his work was to be done, trucks and trailers hauling his heavy equipment took over the lot. He and his crew hopped out of the trucks, and in his pinstripe overalls and hard hat, he offered me a McDonald's biscuit. After breakfast, the work began. The machinery they operate takes more time to safely set up and take down than it does to actually do the heavy lifting. His rigs are extremely sophisticated and expensive; their duties are extremely dangerous and require precision. The work was well done, safely, professionally, and without a corner cut. I was impressed; his reputation was reliable.
For the audience likely reading this article, it sounds like a pretty normal, everyday story. A smart, hard-working man in overalls gets the job done. He's our type of people — the ones Carhartt was originally made for. But I'm willing to bet that when he's off the job, he gets judged by his appearance as being a country bumpkin lacking sophistication and education. I've gotten those same looks and upturned noses when my dad and I would grab lunch in our rubber boots and splattered jeans after sorting dry cows. My dad never seemed to notice, and if he did, I could never tell. He sure didn't seem to care. I am certain the contractor I described has the same mindset.
Farmers know that success isn't based on appearances. Apparel is chosen based on its ability to help us get the job done. Just like the contractor needed all those pockets to keep his tools and instruments handy, we need clothing that protects our skin and boots that keep our feet dry. I wear non-slip shoes in manufacturing plants with a hairnet and ear plugs. Fashion is never our concern; we need effectiveness. Outsiders may doubt our degrees, but in truth this mindfulness for safety speaks volumes to intellectual competence.
---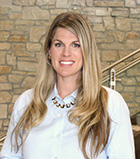 Erin Massey is the product development manager at Prairie Farms, a farmer-owned cooperative based in Edwardsville, Illinois. She is responsible for overseeing all aspects of the development process, from concept to commercialization. Erin grew up on a Florida dairy farm and has a deep-rooted passion to invigorate the dairy industry. Erin earned a bachelor's degree in chemical engineering from the University of South Florida. Her personal mantra is "Be Bold."