Last week I had the opportunity to attend the Western Dairy Management Conference in Reno, Nev. Let me just say that it was amazing to be at an in-person conference. It feels like it has been much too long since having that experience.
Conferences just have a good feeling about them. It is energizing to be together with the industry, catching up on news, sharing ideas and the latest technology, and learning from our peers.
But this time around, in the conversations with fellow producers, there was an undercurrent of overwhelming frustration. And honestly this isn't a new feeling; we've all been through the ups and downs of the dairy industry before. Still, this time feels different.

How is it that we are the only industry in existence still being paid by a broken system from the dinosaur ages? COVID-19 has brought a huge curveball into just about everything. The trickle-down effect of raising costs across the board is leaving literally nothing left. This is the same horribly frustrating tune heard from farms across the country.
It's a heavy load that's being placed on the dairy farmer's back with no ability to see a hope for realistic relief. We have no one down the line to pass our costs onto. Dairy farmers are some of the best businessmen around; we have no choice but to be. But there's only so much we can carry.
I believe in our industry. I believe in what we provide for our communities and how we nourish the world. Lord knows none of us are in this to get rich, but it'd, at the very least, be nice to not have to struggle in every direction.

How do we fix a broken system? We deserve better.
---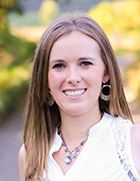 The author is a third-generation dairy farmer from Oregon where she farms in partnership with her husband and parents. As a mother of young sons who round out the family-run operation as micro managers, Darleen blogs about the three generations of her family working together at Guernsey Dairy Mama. Abiqua Acres Mann's Guernsey Dairy is currently home to 90 registered Guernseys and transitioned to a robotic milking system in 2017.