The information below has been supplied by dairy marketers and other industry organizations. It has not been edited, verified or endorsed by Hoard's Dairyman.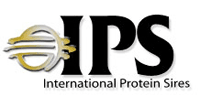 The August sire summaries revealed substantial gains through a balanced lineup at International Protein Sires (IPS). "We are fortunate to have this diversified lineup through our genomic tested sires. Importantly, each bull is licensed with strong credentials inherited through their proven cow family. These results are a true testament to Breeding Cows, Not Numbers," asserted Ron Sersland, President and CEO.

<!-no ad-->
566HO1344 SHEPERD is the IPS leader at +2932 GTPI. SHEPERD upholds the IPS reputation for superior components. He is +107 lbs. (+.30%) fat and +41 lbs. (+.08%) protein for a combined +148 lbs. His milk rating is a creditable +543 lbs. With over 100 Heroic sons available, SHEPERD is only one of four with at least +2932 GTPI and +1.46 type, +1.53 UDC. Health measurements add clout to this genetic package with +4.6 productive life and +895DWP$. A calving ease bull at 1.7%, SHEPERD is also A2A2. Sired by Heroic, SHEPERD is from a promising Medley daughter that descends from the legendary Missy Family at Pine Tree Dairy.

566HO1337 BY THE WAY-RED PP is a sterling +2598 GTPI. According to the Holstein USA Redbook Plus, BY THE WAY-Red PP is the #1 homozygous polled Red & White genomic tested sire. This breed pacesetter offers a balance between superior performance and quality type. At +622 lbs. milk, BY THE WAY-RED PP also improves component test; +.05% fat and +.05% protein. His enviable type traits are +1.54 type and +1.23 UDC. And further, he remains the only Red & White PP bull that is plus for milk and DPR. Sired by Webster-P, BY THE WAY-RED PP is from a Very Good-87 two-year-old daughter of Jax-P. And his cow family has an abundance of high component test.

566HO1347 HOUSE is a new IPS entry at +2842 GTPI. His genetic inheritance for milk and conformation is superior. At +1143 lbs. milk, HOUSE also improves components at +51 lbs. (+.02%) fat and +41 lbs. (+.02%) protein. His physical traits boost this genetic offering with +1.75 type and +2.19 UDC. Additional qualities include +1.7 DPR, 1.9% calving ease and, +6.7 productive life. He is also identified as A2A2. And further attributes, House is the only genomic bull over 1,000 lbs. milk, at least +2.00 UDC, and +1.70 DPR. HOUSE is sired by Aristocrat from an Excellent daughter of Jedi. The next five generations are classified high Very Good and Excellent.

566HO EVER-RED bolsters the IPS Red & White lineup at + 2811 GTPI. With his genetic influence, EVER-Red is the #3 GTPI Red & White bull of the breed. His walloping components standout at +75 lbs. (+.21%) fat and +36 lbs. (+.08%) protein. Expect conformation improvement with +1.09 type and +1.11 UDC. An A2A2 sire, EVER-RED also excels in productive life at +6.4. For those who mate their cattle by analysis, note the rare aAa: 456321 assigned to EVER-RED. This unique genetic package is sired by Pursuit and from a young developing Achiever daughter.
This formidable group of Holstein sires adds genetic clout to the IPS lineup. In addition, they meet the demands of dairy farmers worldwide, superior performance with durable qualities. IPS semen is available across the United States and throughout world from company employees and independent distributors. Located in Rock Springs, Wisconsin, you may obtain additional information about IPS through their website, www.ipssires.com or by calling toll free: 1.800.542.7593