The information below has been supplied by dairy marketers and other industry organizations. It has not been edited, verified or endorsed by Hoard's Dairyman.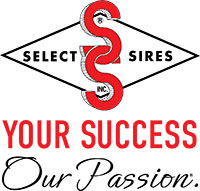 Skilled veterinary staff from Select Sires Inc. and experts from The Ohio State University provided extensive care to 7HO15167 GAMEDAY prior to his passing in mid-January. The sire's death was the result of gastrointestinal ailments that could not be reversed. With limited product in inventory, GAMEDAY semen will be exclusively available to NxGEN® members at this time.
<!-no ad-->
While his passing is unfortunate, GAMEDAY's elite rank should not go unnoticed. This NxGEN headliner continues to be a breed-leader with +3033 GTPI®, +1,055 Net Merit (NM$), +1,082 Herd Health Profit Dollars ™ (HHP$™) and +1,066 Dairy Wellness Profit Index (DWP$®). Dairies looking for next-level genetic gains are encouraged to complete and submit the NxGEN membership form online at www.selectsires.com/nxgen. Herds with a NxGEN membership will have the greatest opportunity to capitalize on GAMEDAY's genetic power while inventory remains available.

Select Sires thanks RMD Dairy Farm Ltd. of Rittman, Ohio for their partnership in developing GAMEDAY.
Based in Plain City, Ohio, Select Sires Inc., is the largest global A.I. cooperative and is comprised of six farmer-owned and -controlled local organizations in the United States. As the industry leader, it provides highly fertile semen, as well as excellence in service and programs to supply dairy and beef producers with the world's best genetics.