The information below has been supplied by dairy marketers and other industry organizations. It has not been edited, verified or endorsed by Hoard's Dairyman.
Dairy West's board has appointed three new directors. John Brubaker, who represents Idaho Dairy Products Commission District II and owns Knott Run Dairy in Buhl, will fill Seat No. 2 and serve until March 2025. Pete Wiersma, Idaho Dairy Association president and owner of Fairview Dairy in Buhl, will fill Seat No. 5 and serve until March 2025. And Debra Reeves, co-owner of White Harvest Farms in Buhl, will fill the newly added Seat No. 9 and serve until March 2023.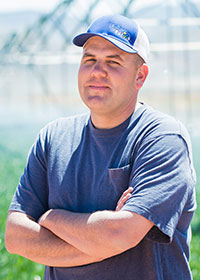 The board is staggering Seat No. 9 by one year to fit it into the proper rotation. Meanwhile, outgoing Dairy West board chair Steve Ballard resigned Seat. No. 8 at the end of December, with the Idaho Dairy Products Commission slated to appoint his replacement, who will serve until March 2025, this March.
<!-no ad-->
The Dairy West board elected its slate of new officers, with Fullmer Farms owner Chace Fullmer of Sigurd, Utah, serving as chair. Brubaker was named vice chair. Heglar Creek Farms owner Josh Webb of Declo, Idaho, was elected treasurer. And Leak Family Farm owner Matt Leak of Cornish, Utah, will serve as secretary. Their terms run from Jan. 1-Dec. 31, 2022.
"As the saying goes, the highest distinction is serving others," Dairy West CEO Karianne Fallow said. "Steve Ballard, who has served for the last four years as chair of the Dairy West board, has demonstrated tireless commitment to the dairy industry and to the long-term prosperity of dairy farmers throughout Idaho and Utah. Chace Fullmer, who has stepped in as the new chair, has also dedicated countless hours to serve in leadership roles for dairy farmers. In his new role, Chace will oversee the work we do on behalf of dairy farmers and the dairy industry."
Changes were also announced for Dairy West's Idaho and Utah Division directors represented by the Idaho Dairy Products Commission and the Utah Dairy Council, respectively.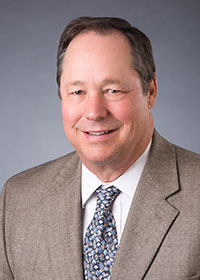 The Idaho Dairy Products Commission announced new Idaho Division directors to Dairy West. Brubaker was named to Seat No. 2 (IDPC District II), Wiersma will assume Seat No. 5 (Idaho Dairymen's Association president), and Ballard will occupy Seat No. 8 (geographically unrestricted), with their terms expiring in March 2025. Reeves was elected to Seat. No. 9 (geographically unrestricted), with her term expiring in March 2023.
The Idaho Dairy Products Commission also elected a slate of new officers. Sun Ridge Dairy co-owner Mike Siegersma of Nampa was named chair. Diamond 3 Dairy owner Brian Esplin of Shelley will serve as vice chair. Dairy West training and development manager Melinda Wolfe was appointed secretary. Their terms run from Jan. 1-Dec. 31, 2022.
At the Utah Dairy Council, Tuleview Holsteins co-owner Jeff Hardy of Brigham City was named Utah Division director to Dairy West, with his term expiring Dec. 31, 2024. Hardy was also elected chair of the UDC board, with Roberts Dairy owner David Roberts of Beaver and Under the Hill Dairy owner Malarik Harrison of Myton serving as vice chairman and secretary, respectively. Their terms expire in November 2022.
The United Dairy Industry Association's board of directors elected Brubaker treasurer at its recent annual meeting. His three-year term on the board ends Dec. 31, 2023. The group is a federation of state and regional dairy farmer-funded promotion organizations that provide marketing programs developed and implemented in coordination with its members.
Brubaker is one of five dairy farmers elected by their peers annually to represent Idaho and Utah on the UDIA board of directors. Esplin, Hardy, and Kasper Dairy owner Tom Kasper from Melba, Idaho, were recently elected to serve on the UDIA board through Dec. 31, 2024. Leak replaced Fullmer on the UDIA board and will serve the remainder of his term ending Dec. 31, 2022.

Meanwhile, two Idaho dairy farmers serve on the National Dairy Promotion and Research Board: White Harvest Farms co-owner Don Gaalswyk of Buhl and Korn Dairy owner Kim Korn of Terreton. Formed in 1984 under the authority of the Department of Agriculture, the NDB carries out coordinated promotion and research programs to help build demand and expand domestic and international markets for dairy products.
ABOUT DAIRY WEST
Established in 2017, Dairy West is a regional dairy promotion organization representing dairy farmers, processors, and supply chain partners in Utah and Idaho. Dairy West raises awareness of the importance of dairy farming, promotes the health and nutritional benefits of dairy foods, and encourages global demand for Utah, Idaho and Western U.S. dairy foods through coordinated marketing and communications efforts, nutrition counseling and research programs. Visit DairyWest.com and Unbottled.com for more information.