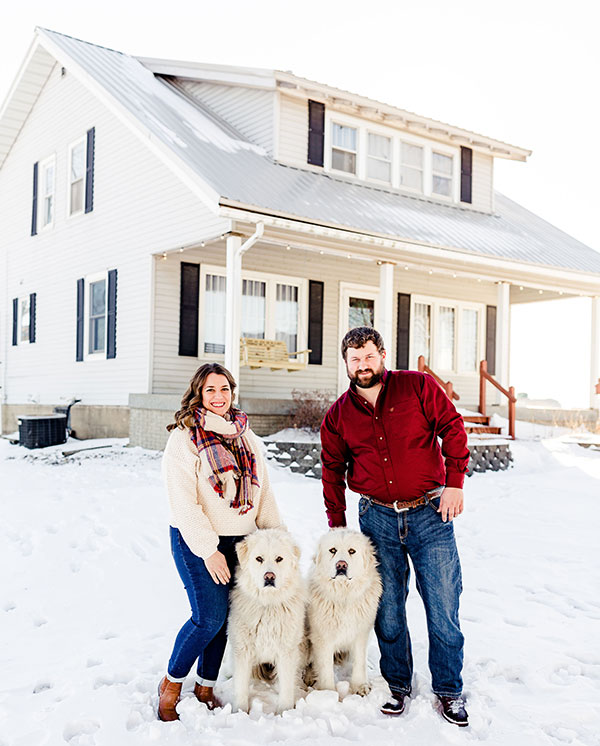 It's been just over one month since my best friend proposed on the front porch of our farmhouse. In the late evening, the dark fields surrounding our house, murmurs and rustling of cows nearby, wind chimes playing a faint tune, and the expansive, starlit sky are a dream. This dream was amplified on the night of December 23, 2021.

After showering the smell of the day's cattle chores off, we visited our neighborhood's holiday light display. Then Sam took me outside into the snowy, Midwestern cold on our front porch to be surprised with a handmade wooden porch swing and the promise of forever with a sweet and intimate marriage proposal.
Like many farmers, we're both homebodies, happiest in our quiet country surroundings. Both growing up on livestock and crop farms near the smallest of small towns in rural Iowa, an at-home farmhouse proposal was truly fitting for our love of the country and farm life.
My fiancé, Sam, and I grew up together and got to know each other best through our agriculture-related activities. We attended the same 4-H and FFA events, served on our county 4-H council together, saw each other in passing on our way to agriculture classes in high school, and showed at the county fair together. We also went on a trip to Costa Rica together for our high school Spanish class. Still, our relationship didn't turn romantic until my college days, and then grew deeper as we both experienced adulthood and career changes over the past six years.

My love for Sam, my hometown, and my family farm all culminated into my return to rural northeast Iowa about two years ago when we moved into the farmhouse we call home today.
While we've only lived on our farm for a few years, we feel so grounded and at home here. Our engagement is the first of many milestones our farmhouse will be part of in our lives and journey together. While we can't guarantee what's in our future, we can only hope to experience many birthday celebrations, family get-togethers, children's graduation parties, and so much more in our farmhouse. We both recall memories like these fondly from the homes we grew up in, and those are experiences we hope to recreate here in our own farmhouse for years to come.
---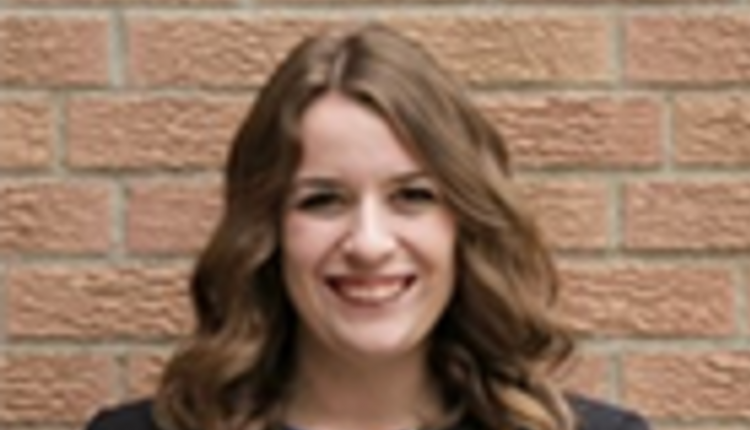 The author dairy farms with her parents and brother near Hawkeye, Iowa. The family milks approximately 300 head of grade Holstein cows at Windsor Valley Dairy LLC — split half and half between a double-eight parallel milking parlor and four robotic milking units. In the spring of 2020, Molly decided to take a leap and fully embrace her love for the industry by returning full time to her family's dairy.